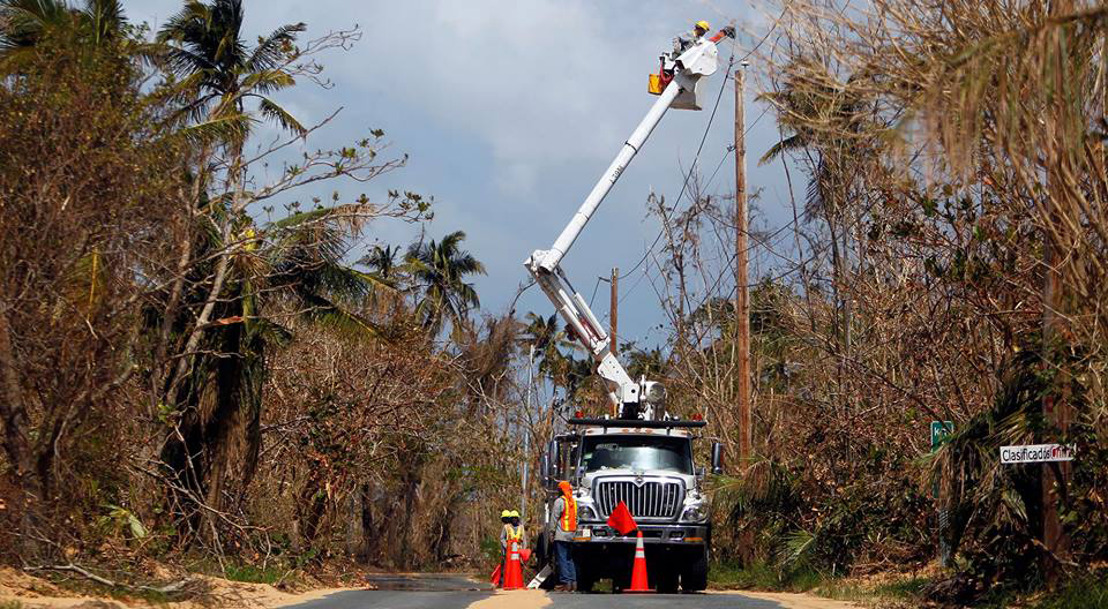 Eight Telenet colleagues help to rebuild Puerto Rico after Hurricane Maria
The passage of Hurricane Maria over Puerto Rico on 20 September caused tremendous havoc on the island. The hurricane demolished almost all of the electricity supply system, and about 95% of the telephone masts. The telecom infrastructure was severely damaged, with all the resulting consequences for the provision of telephony and data services.
In order to get the network infrastructure back up and running as quickly as possible, a plan was worked out in which 200 implementation teams would repair the damage to the network within three months. These teams must be supervised, of course, but the capacity is not available on the spot. That's why our colleagues at Liberty Global Puerto Rico made an appeal for helping hands from within the Liberty family.
Of the 14 volunteers who responded, there were no less than eight from Telenet.
We are therefore very proud of our colleagues Kris Ons, Jo Diependaele, David Arnauts, Christophe Schillewaert, Carlo Vandamme, Christophe Haegeman, Danny Eykens and Tony Jacobs, who, together with teams from Poland, Germany and the Czech Republic, will be rolling up their sleeves for three months to help with the reconstruction of the Liberty telecom network.