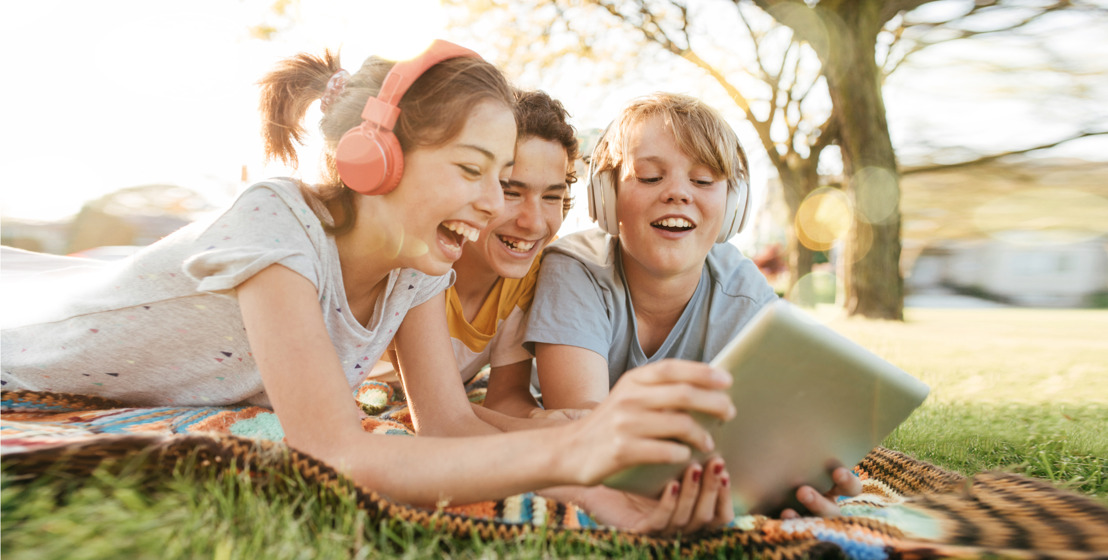 Knowledge is merely a starting point in future-proof education
The digital revolution has fundamentally changed the way we live and work. If you want to handle technology, the Internet, and social media safely and competently, you need to be digitally literate. Therefore, we, and especially children and young people, have to acquire new skills. But will that be enough to stand out in the digital society of the 21st century?
It is all so easy now to keep in touch with friends and relatives, pay bills, and even dodge traffic jams. Smart technology applications are paving the way for economic and social opportunities and simplifying our daily lives in so many ways. However, living and working in a digital society also requires effort. We need to refine our digital skills constantly, because active participation in the knowledge society requires not only strong digital competences, but also new social and cognitive skills. Taking a problem-solving attitude, being creative, and knowing how to negotiate and work together with others are 21st century skills. Without them, you will be lost in today's and tomorrow's digital society.
We often think that it is mainly the older generations who are lagging behind in the digital age and that children and youngsters - digital natives par excellence - are easily keeping up. But is that really the case?
May 2018 witnessed the publication of the latest results of the Apestaartjaren survey. That is a biannual survey among children and youngsters in Flanders from Mediaraven, Mediawijs, and Ghent University's imec-MICT research group. What has emerged? Children and young people are extremely active mobile media users. Their online and offline worlds are strongly interwoven, and the smartphone is an important link in that respect. Most young people are barely twelve years old when they are given their first smartphone.
Active media user = competent media user?
Children and young people, then, are convinced media users, but that doesn't mean that they are also digitally skilled. That is why the researchers are calling for a commitment to improve the media literacy and digital competences of young people, but also to reinforce their resilience. Consequently, the researchers recommend using digital media actively in lots of play and learn activities, both at home and at school.
Can formal education keep up with the need for those new skills? Are we preparing our children and youngsters properly for professional and societal challenges? Sadly, we are not. Digital technology runs the world, but not yet in schools.
Knowledge isn't the Holy Grail
No future-proof education means no future-proof graduates, unless we really do apply the digital transformation and the lessons to be learnt from it in the formal education system. What we have learnt is that the pure acquisition of knowledge is no longer the Holy Grail for a successful future. Moreover, neither is it enough to refine your digital skills.
To be future-proof, you have to know how to leverage and apply your knowledge and skills. Through active commitment and entrepreneurship. With passion, drive, resilience, and agility. Stimulating those social or soft skills should be one of the spearheads of quality education today. By using digital activities effectively, you foster students' creativity and you encourage them to work together and to take a problem-solving attitude. Extracurricular activities such as Coderdojo Belgium are showing the way. They organise DIY workshops where children and young people can start using digital tools creatively and build websites, develop games, and programme robots together. Why can't they do that at school as well?
Standing out
There is more to it. Committing to the knowledge economy also means that you commit to talent and allow children to excel. Aiming for the average is the norm in education. Education experts in the Flemish education debate call it the 'culture of mediocrity'. This not the way though to build unique individuals who will make the running in the digital age.
Gifted children and young people should not be afraid to stand out. They should be encouraged to take initiative and to develop their entrepreneurial skills. Even more, they should be celebrated for it. That does not mean that those children who are less cognitively gifted at school and have more difficulty should be left behind. They, too, should be given every opportunity (and actively encouraged) to develop those skills in which they are gifted.
In 21st century education, each child should be able to learn at his or her own pace, and that requires a personal approach. Digital applications and top-class teachers are the main condition for a differentiated and tailored learning programme, which enables each child and young person to discover his or her potential and develop it to the fullest.
The digital revolution in education is something akin to a Copernican revolution: very difficult, but a necessary societal assignment that can succeed only if all stakeholders actively commit to it. They have to want to see and feel the change. That requires ambition, vision, creativity, vigour, passion, and drive. In other words: 21st century skills.