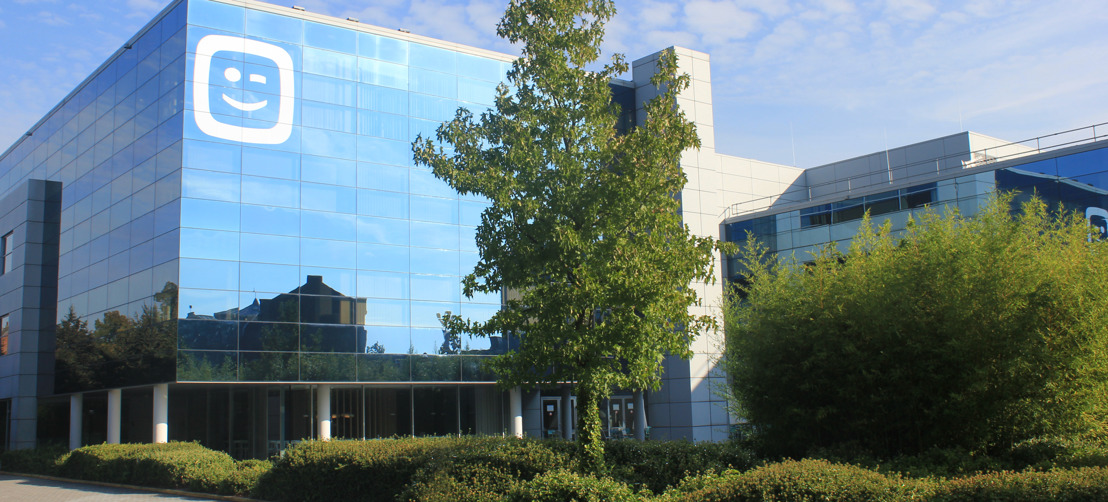 Telenet introduces Ericsson, Nokia, and Google Cloud as partners for the rollout of its 5G Network, the Engine for Future Mobile Innovation
Telenet announces that, following a thorough procedure, it selects Ericsson, Nokia, and Google Cloud as partners for the rollout of its 5G network. Hence, Telenet is moving ahead to the next step in preparing for the 5G network rollout. This new generation of telecom technology will gradually offer more capacity, stability and innovative applications for consumers, authorities, and businesses. 5G will create new perspectives for various sectors, such as medical care, smart cities, logistics, the growth of Internet of Things (IoT) or further developments in augmented and virtual reality (AR and VR).
Transformation with Ericsson for RAN Equipment and with Nokia for CORE
Early 2020, Telenet - also known for its BASE brand- started the procedure to select partners for the rollout of its 5G network. After a thorough selection procedure, taking into consideration technological, operational, financial, security and sustainability criteria, the Finnish Nokia and Swedish Ericsson were selected.
Ericsson is already operating the mobile network of Telenet and the existing partnership is extended to include 5G RAN technology. Ericsson will deliver the equipment on the antennas (the so-called 'radio access network' / RAN equipment) with the latest high-quality and high-performance hardware and software. The company will also provide Telenet with the necessary solutions for all future 5G developments.
Nokia is to become an important partner for the rollout of the future 5G network as well. They will provide the core network that will fully support the next generation of mobile technology, with associated advantages such as ultra-fast response times for critical applications and reserved capacity for specific services.
Telenet and Nokia will be using Google Cloud, more specifically Anthos, in the Telenet data centers. Google Cloud's Anthos for Telecom allows operators to run the Nokia core equipment and other applications that formerly had to be integrated into the network via physical hardware, via cloud-native services. As a result, operators will be able to implement innovations and respond to the needs of the market much more quickly. The Anthos platform will also provide the innovation infrastructure with the necessary solutions and applications for 5G use cases to drive significantly better customer services and experience.
Micha Berger, CTIO Telenet: 'We are on the eve of a next step in our technological evolution. 5G is so much more than a radio technology system: it is the engine for innovation and opportunities for other ways of working, automation and analysis. But as with any next generation it all starts with developing a high-performance network. Choosing the right suppliers and partners is crucial. I am therefore pleased to be able to partner with Ericsson, Nokia and Google Cloud to roll out a future-proof mobile network in Belgium that will provide all our residential and professional customers with the best possible user experience, be it via 2G, 3G, 4G or 5G. This partnership and cooperation between parties is unique and will keep us at the heart of innovation with cutting edge technology.'
Franck Bouetard, Head of Ericsson Belgium, Luxemburg, France, Algeria and Tunisia, says: "5G plays a critical role for Belgium to meet its digital ambitions and boost economic recovery, and Ericsson is ready to deploy from our leading 5G portfolio. After years of successful collaboration with Telenet, we are pleased to strengthen our relationship with this deal, which will deliver high performing, energy efficient and secure 5G to their customers across the country. I am very pleased that we are working together to realize the expansive benefits of 5G, investing in Belgium from the heart of Europe."
​
Jan van Tetering, Senior Vice President Europe at Nokia, says: "We are delighted to partner with Telenet as we share a common vision for 5G as an important technological shift which is accelerating digital transformation, spurring economic growth and enabling new solutions for society. Our partnership will create next generation connectivity built around a cloud-native 5G core. Nokia's industry-leading 5G core products deliver near-zero-touch automation, high-level operational efficiencies, scale and performance. We are excited to help Telenet deliver a variety of new 5G use cases that not only meet the needs of its existing customers, but provide the operator with a strong set of tools for operating its network with more automation and agility."
Amol Phadke, Managing Director Telecom Industry Solutions at Google Cloud: "Cloud-native 5G can deliver transformative experiences for consumers and new opportunities for businesses at the network edge. We are proud to partner with Telenet to support the delivery of cloud-native 5G to businesses and consumers with modern infrastructure, built for a cloud-native 5G core."
Gradual transformation, tailored to Customer Needs
Over the next few years, the current mobile network will be transformed, and the equipment of the new partners will be introduced. This will be done gradually, in line with evolving customer needs and the availability of the 5G frequencies. A report by telecom regulator BIPT1 recently showed that Telenet achieved the best results in terms of download speed and obtained very high score regarding the quality of telephone calls. Telenet guarantees that the mobile network will continue to meet customer needs in the coming months and years leading up to and during the transformation.

​First 5G tests, for and with an ecosystem of partnering companies
5G can be a catalyst for economic development and social progress. Hence, Telenet is constantly looking for possibilities of innovation with customers and partners. At present Telenet is already talking to a few companies and authorities, such as. UZA in Antwerp, KU Leuven, and the local police of Leuven, IMEC and Brussels South Charleroi Airport. At some of these partners there are first setups for 5G applications installed. Telenet is also testing the possibilities of 5G regarding 'fixed wireless access' (broadband internet via the mobile network, such as TADAAM) and in its Virtual Reality location 'The Park' in Hasselt. At a later stage the company will communicate in more detail about these specific applications with the various partners.
1https://www.bipt.be/consumers/publication/bipt-study-shows-the-good-quality-of-our-mobile-networks

​