Telenet tests wide-coverage 5G network together with the city of Leuven, KU Leuven and imec
17 radio masts provide 5G network covering entire city of Leuven

Leuven police, together with Telenet, deploy mobile cameras via 5G against public nuisances.

KU Leuven is testing 5G options for its own infrastructure and for field research.

Telenet and imec are committed to further research into 5G.
Telenet is testing practical 5G options together with the city, KU Leuven, and imec. The telecom operator installed seventeen 5G radio masts at various locations in Leuven under a temporary licence. The Leuven police, among others, is already actively testing the technology: together with Telenet, they use mobile cameras with razor-sharp images to catch, among other offences, illegal dumpers. Telenet wants to identify 5G possibilities using various pilot projects.
Razor-sharp camera images of illegal dumpers are transmitted 24/7 to the police control room. Students perform water research in a place without wired network by capturing real-time data. Visitors at a large open-air event are provided with a perfect Wi-Fi connection. These are just a few practical projects that Telenet is currently testing together with the city of Leuven, the police, and KU Leuven.
5G network for government and businesses
​Together with the city council and imec, Telenet installed seventeen radio mast to roll out a wide-coverage 5G network in Leuven. The towers are located are various locations, including around the imec site, the KU Leuven campus for engineering students, the site around De Hoorn aan de Vaart, and the business park in Haasrode. For the time being, only private 5G networks are in use, which means that consumers in Leuven will not yet be able to use 5G on their new smartphone.
Micha Berger, Telenet Chief Technology Officer: 'At its peak, 5G achieves a speed that is twenty to thirty times faster than 4G. And, it's also more reliable. The delay on a 5G connection is only a millisecond. So, there are endless possibilities. As a business, we want to respond as much as possible to the needs of governments, organisations, and companies. Which is why we're now testing the practical possibilities. For the time being, only private 5G networks are in use such that consumers will not yet see 5G on the screen of their latest smartphone. As soon as Telenet rolls out a commercial offering, it won't be much of an effort to offer 5G to the people of Leuven as the network is already in place.'
Mohamed Ridouani, Mayor of Leuven: 'The roll-out of this innovative technology is another fine example of cooperation in Leuven. It gives us the opportunity to further develop our city as a Smart City and find solutions together that can support mobility and safety in our city. In time, our businesses will also be able to make use of the many possibilities of this network. This is how we work together every day to make the city a better place for everyone.'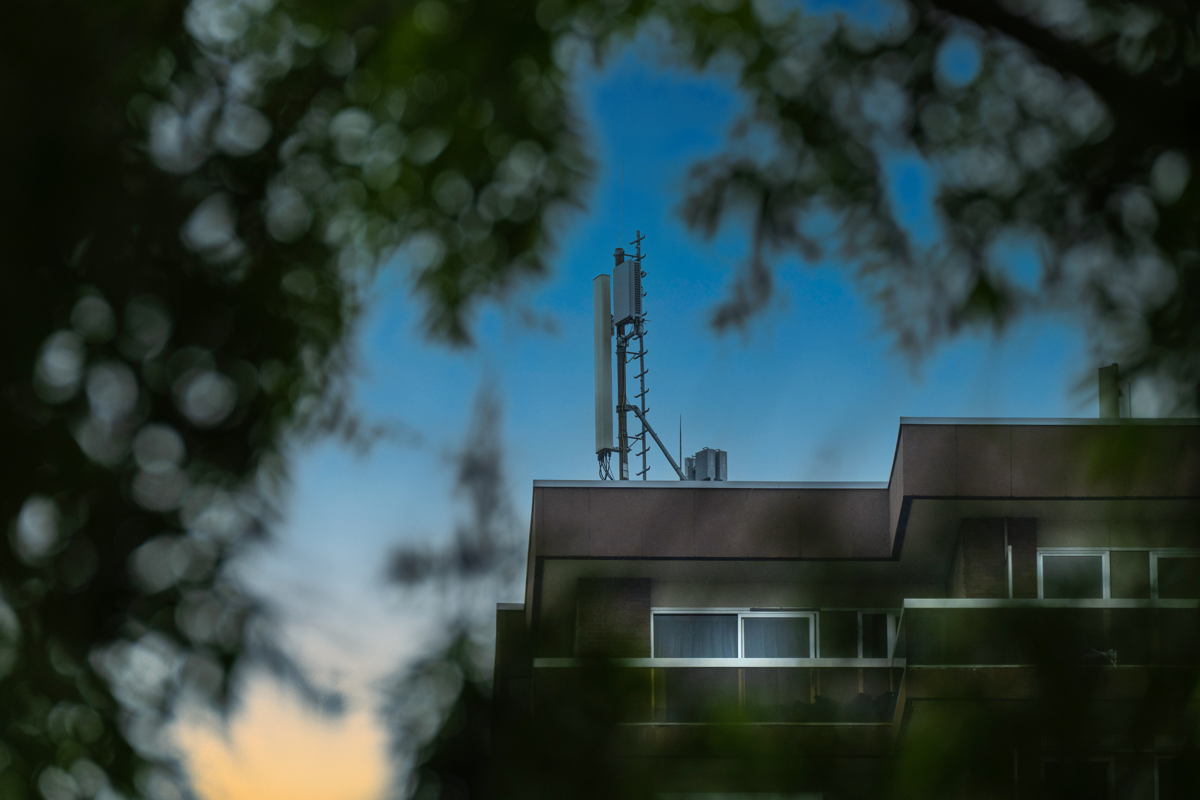 5G in the fight against public nuisances
​The Leuven police are already testing the benefits of the super-fast and wireless 5G network. Together with Telenet, they installed cameras in the De Bruul park to combat illegal dumping and other public nuisances. The cameras are connected to Telenet's 5G network. So, the police can easily move and deploy the cameras flexibly as these no longer need to be connected to a fixed network. Transmitting the razor-sharp and clear images is extremely fast. It is even easier for the police to identify offenders due to the high resolution.
Chief Constable Marc Vranckx, Leuven Police spokesperson: 'In Leuven, we have a lot of experience with fixed camera surveillance. However, we don't have a fixed network everywhere that creates high-quality camera images quickly and permanently. We challenged Telenet to prove that 5G can be a viable alternative in such situations. And it was. The images transmitted to our control room are razor-sharp. So, we don't have to compromise on quality compared to 4G. And, we can watch the cameras 24/7.'
For several years now, Telenet has offered companies and governments smart and mobile cameras via 4G or Wi-Fi using its SecuriQam concept. These are used for events or to combat, for instance, fly-tipping, theft or vandalism, or tackle mobility issues. It will also roll out SecuriQam commercially next year via 5G, where available.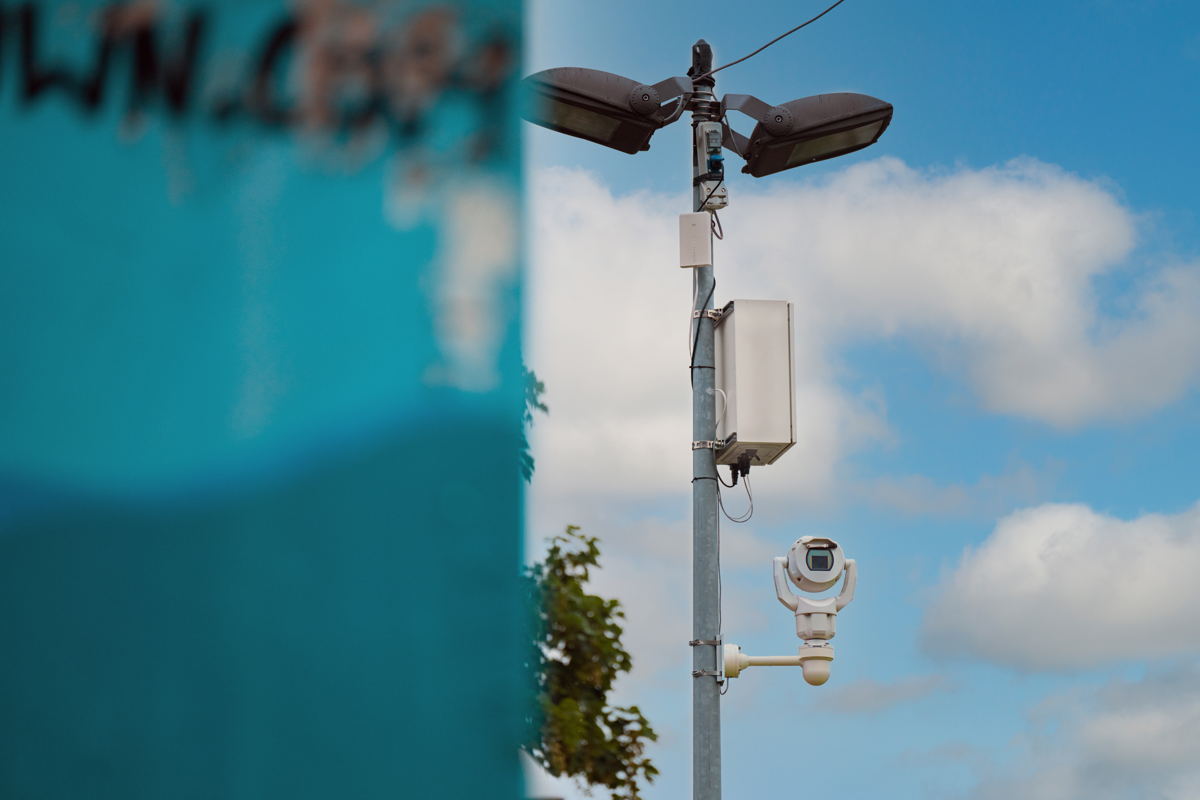 Test projects with KU Leuven
​A number of test projects are also under way between Telenet and KU Leuven. KU Leuven has a private fibre-optic network to which most of its buildings are connected, but this is not the case for some student residences. For the time being, these are connected via a microwave link or radio link between two antennas. However, jammers and weather conditions can impact the speed of the internet. KU Leuven also wants to use 5G technology in the future to temporarily connect new buildings or buildings that are being renovated to the network.
The university also believes in the benefits of 5G for field set-ups for research in places where no wired network is possible. And it also wants to use the technology to make Wi-Fi available at large outdoor events.
Engineer Herman Moons, KU Leuven - ICTS: '5G can not only benefit our own infrastructure as an alternative for radio connections, our researchers can also benefit from it. For example, research at locations that are difficult to reach, such as water research in the wild, or field research in remote orchards without a wired network. They could easily capture data using a mobile 5G kit and transmit it in real-time directly to the research lab. The Proof of Concepts we are now developing are very interesting and help us acquire knowledge for KU Leuven about 5G.'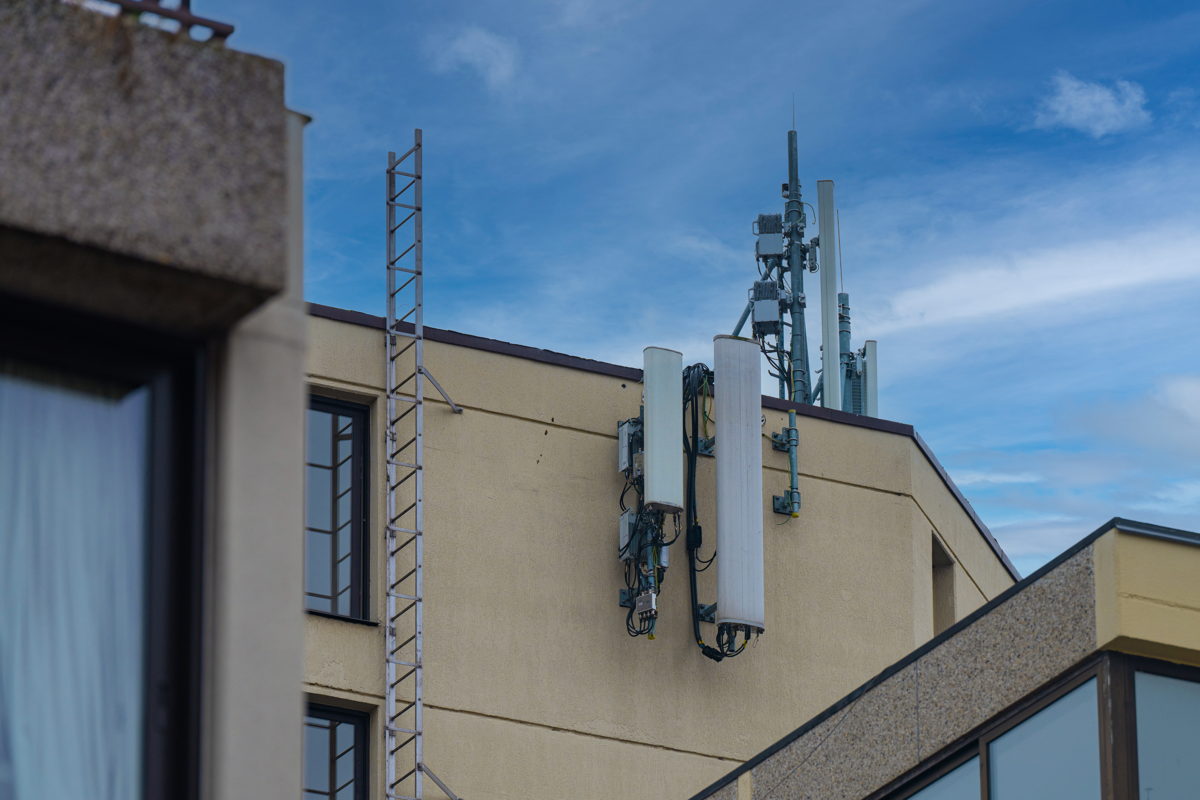 Research in the pipeline
​Finally, as a telecom partner, Telenet is participating in a series of studies at imec because 5G can be used in a wide variety of activities and sectors. For example, the logistics sector, robotics, health care, virtual reality, tracking and tracing valuable materials, or mobility. Thanks to its low latency or ultra-fast response speed, 5G can reliably automate processes.
For example, the '5G Blueprint' project aims to control lorries without a driver from a distance in a corridor that runs between the logistics centres of Antwerp and Rotterdam. In this European project in which several European telecom operators are involved, Telenet is the only Belgian operator that is investigating where 5G coverage must be available in order to guarantee safe and efficient mobility.
And in the 'Live-G' project, Telenet and imec (together with facilities company Videohouse and the Leuven company THEOplayer) are investigating how 5G can play a role during the recording and live transmission of images of a sports competition.
Stefan Coenjaerts Director Corporate Communications, Telenet