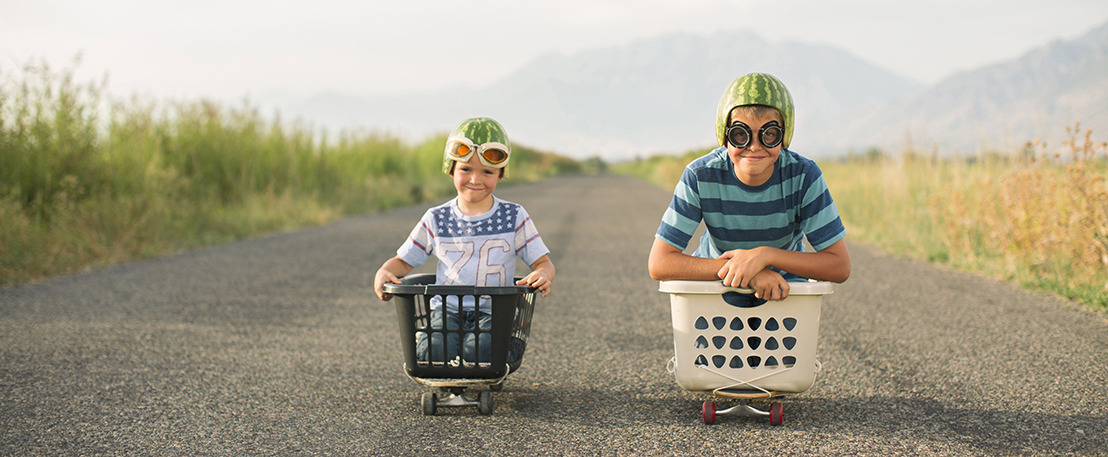 The Belgian telecom market is more competitive than people think
Hardly a week goes by in Belgium without politicians, consumer association, or operators denouncing a 'duopoly' on the fixed telecom market. A duopoly which would lock Belgian consumers into an ineffective market by definition, forcing them to pay too much for their services and limiting innovation. The players in this duopoly are Proximus at the national level, Telenet in Flanders, and Voo in Wallonia.
These three groups are effectively the only ones with a fixed network (Internet, landline telephone, and TV) in the regions concerned. Until the recent launch, in March 2016, of products on the basis of wholesale offers on cable networks, Belgian clients wanting to obtain a fixed connection could choose specifically between two networks and some smaller competitive operators. It remains to be seen whether or not this situation has caused problems inherently related to a market with a duopoly, namely more limited innovation and exploitive fees.
Fierce competition on the infrastructure
In terms of technology, Belgian infrastructure is among the most modern in the world (see our article 'Need for speed? Flanders is the pioneer and will continue to be so'): Access to broadband Internet is guaranteed to 95.5% of the population, according to the latest figures released by the BIPT, the Belgian regulator for the sector. Loading speeds provided by Belgian infrastructure are also among the fastest in the world.
Telenet and Proximus have invested heavily and frequently in their respective networks to achieve their current levels. It is thanks to the competition the different operators set up in terms of infrastructure that the multiple technological innovations could be introduced onto the Belgian market. In certain cases, like for interactive video on demand or IPTV, these are even firsts at a European level.  
Above all, if you consider a timeline, you can see that the technological innovations which have been introduced have not been synchronised at all, and it is synchronisation which tends to induce a duopoly. Operators have invested and developed their networks independently for the benefit of Belgian customers. (Figure 2.6 / 4.8)
More choice than people think
This is another point which is rarely taken into account when people consider the Belgian fixed telecom market. Admittedly, the number of players is limited, along the lines of what you also see in other countries, but the range of possible choices isn't. Belgian clients can effectively choose between two basic forms of technology, namely the copper connection (Proximus) and the coaxial cable (Telenet and Voo), but it is equally clear that the development of mobile technology is making this type of access more and more valuable and reliable for fixed networks. It is a trend we are already seeing today (Easy Internet @Home from the Orange Belgium group, the number of households with only a mobile connection, etc.) and to which operators are adapting by increasing the volumes of mobile data offered regularly to their customers.
It can also define the type of services required: only a landline telephone, only fixed Internet, television and Internet without a landline telephone, etc. A freedom of choice which seems to be established in Belgium, whereas that is far from being the case abroad: six different options in Belgium as opposed to only three in Germany (only double, triple, or quadruple play) or four in France (Comparative study of the price levels of telecommunication products, BIPT, 2016).
It should also be noted that a greater number of players does not necessarily mean more competition. In fact, we are seeing a general trend towards the consolidation of the sector, the reduction in the number of providers per country, as is the case in France, Spain, or even the United States.
As regards the question of price, Belgian operators don't have to blush in view of the levels of satisfaction shown by clients. According to the latest 'Consumer' barometer from the BIPT, no less than 71% of Belgians are 'satisfied' or 'completely satisfied' with their triple play offer and 72% are satisfied with the prices of their triple play offer. It should be noted that in Flanders, where Telenet has established most of its base of fixed clients, the general level of consumer satisfaction with respect to their operator has risen to 75%.
Solid legislation
It is also important to consider the fact that Belgian legislation with regard to competition is particularly stiff, and this allows you to avoid market distortions. Belgian consumers are very well-protected and competition is encouraged. The entry into force of the Easy Switch royal decree is a good example of this: the text facilitates to the full the change of fixed products telecom operator (telephone, Internet, or television). If clients want to change their provider, all they have to do is contact the new operator, who takes care of all the administrative and technical steps and agrees to limit disruption to the service as much as possible.
by Thomas Roukens
Regulatory Affairs