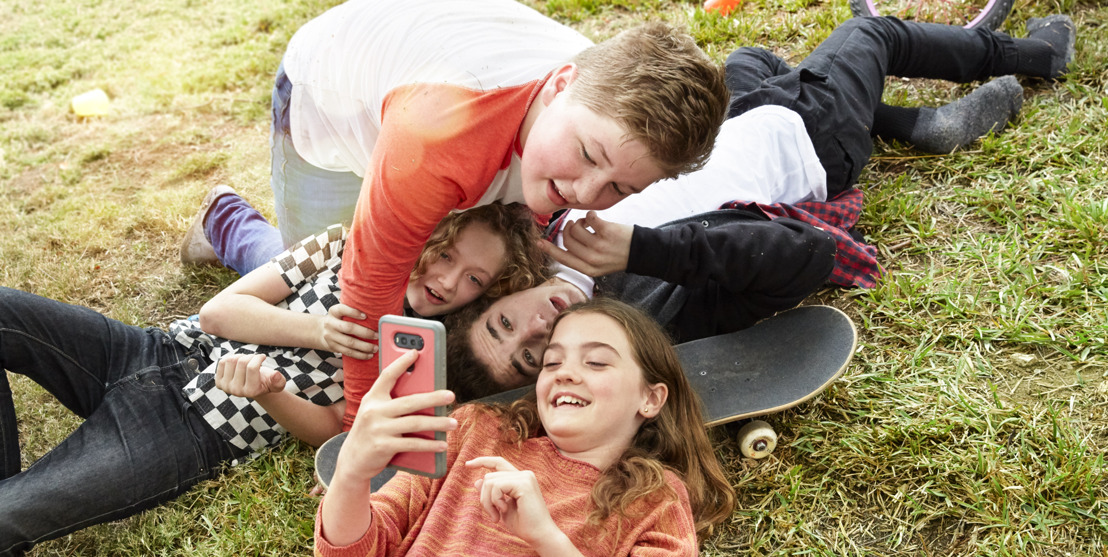 Up to triple the volume of data for the whole family: Telenet raises mobile data limits for WIGO subscriptions
Highest subscription level now expanded with unlimited 4G
Telenet is adding more data for all its WIGO subscription packages. The subscription rates will remain unchanged. This expansion of their range will allow customers to continue surfing and streaming without worrying about their usage. Telenet sees mobile data usage increase by nearly 60 percent annually. Those opting for the highest subscription level will even receive access to unlimited mobile internet at no additional charge.
Only two years ago, Telenet customers with WIGO subscriptions had an average monthly usage of 700 MB per sim card. Last year this grew to 1 GB, and it has currently already reached 1.5 GB. Usage varies greatly depending on the available data allowance, of course. Some customers use over 40 GB each month.
Previously, the internet was used primarily to send email and look up information online. Now, we also view masses of photographs and videos (e.g. automatic video playback on Facebook or Instagram) and the cloud has become a visual encyclopedia of our lives. That means we use much higher volumes of data than we did before.
So, data usage is growing annually and varies heavily even within families. The younger generation clearly sets the pace when it comes to surfing and streaming. For example, those aged 12 to 20 use an average of 1.2 GB monthly, while adults between 30 and 40 years of age are closer to 700 MB.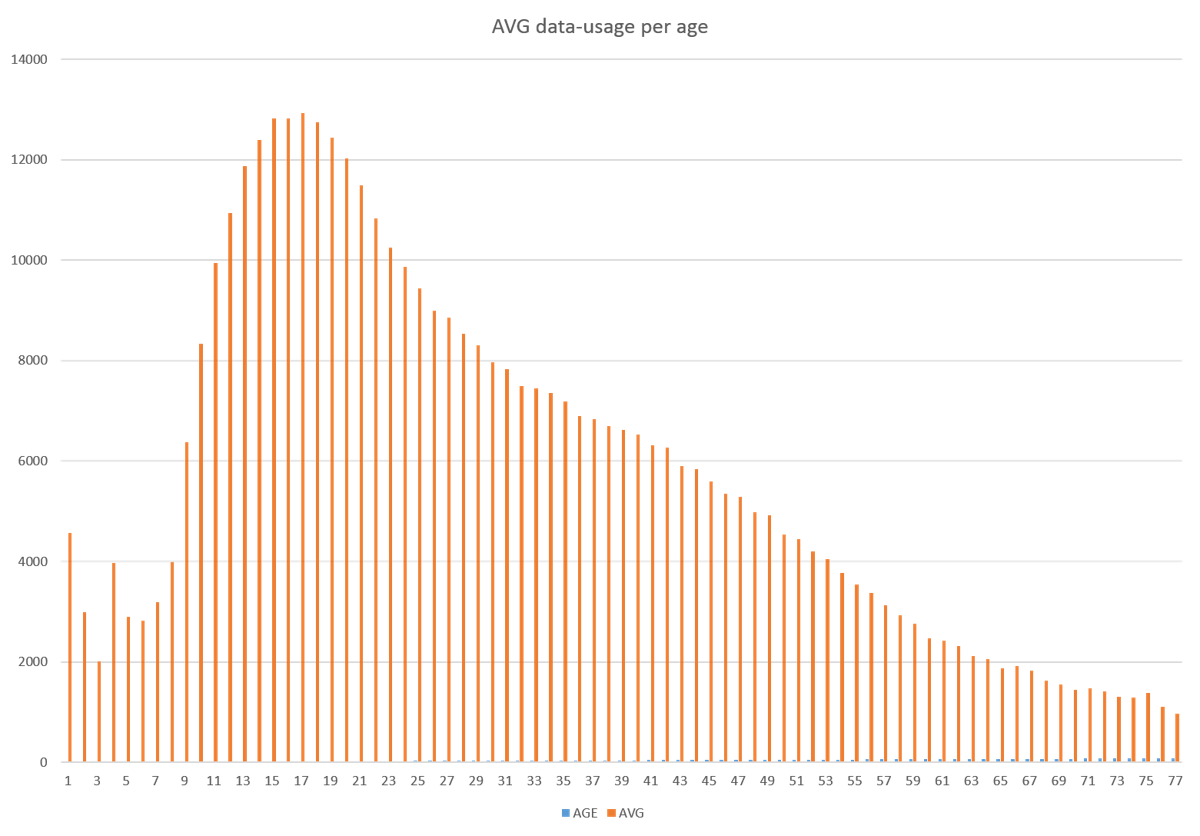 Mainly Peace of Mind
Telenet is now doubling or tripling the mobile data limits for all its WIGO subscription packages, which also include TV, fixed internet and unlimited calling and text messages. The limit determines the volume of data available for use each month.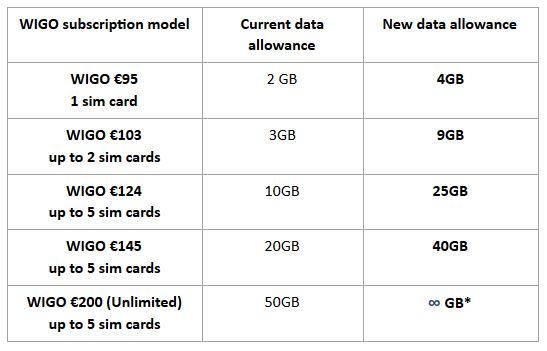 Customers with a WIGO subscription can divide their data allowance as their family's needs dictate. Families are free to determine for themselves how the data is divided. If a family member requires more data on certain months, the allowance can be re-divided flexibly, avoiding unexpected surcharges at the end of the month. That way, younger family members can use a bit more while still leaving plenty of data for their parents. Families that prefer complete freedom to surf or stream can opt for WIGO Unlimited; the first subscription in our country to offer TV, unlimited calling, text messaging and mobile and fixed internet for the whole family to share, for up to five sim cards.
"This expansion is primarily intended to provide peace of mind to our customers. Data volumes have gone up greatly in these past few years to match customer demand, but high usage remains associated with additional fees. Customers therefore still restrict their usage to some extent, consciously or not. We want to address that with WIGO. That's why we have eliminated the possibility of being charged for exceeding your monthly allowance, while also making sure to provide enough data – this is the third significant increase in two years – that customers can surf without worries. We have seen how each previous increase provoked this change in mentality." Jeroen Bronselaer, Senior Vice President Residential Marketing Telenet
For customers with a current WIGO subscription, data limits will increase automatically without affecting rates. They will be informed by email or text message.
*up to 100 GB, with further surfing at 512 kbps