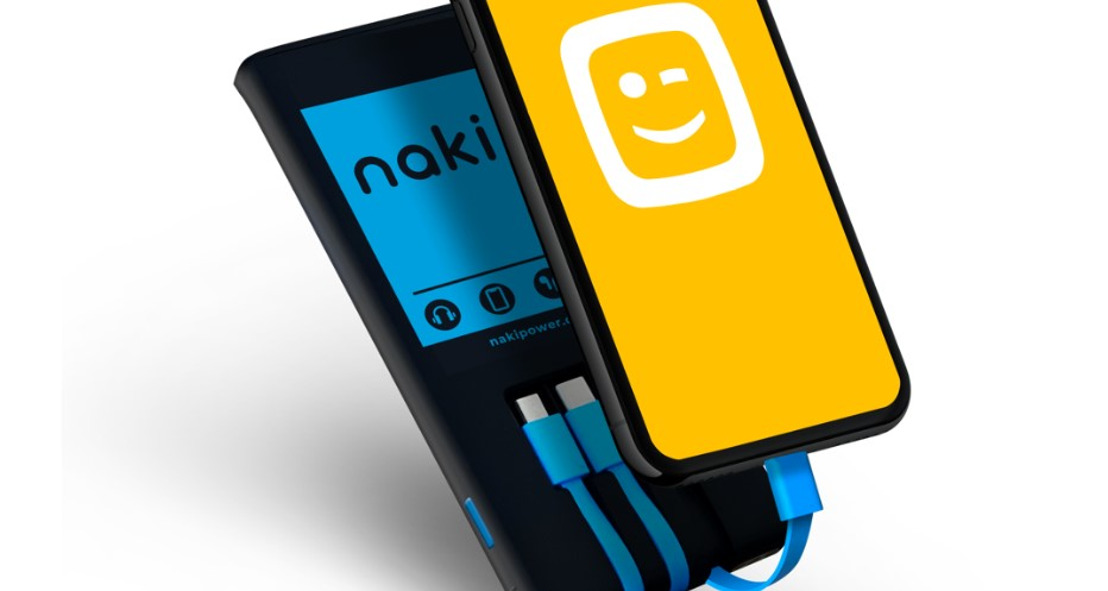 Naki Power announces partnership with Telenet
Telenet WIGO and YUGO clients enjoy 24 hours of free Naki Power charging for the first 24 hours of each rental
Naki Power, European leader in on-the-go electronic devices charging, announces its partnership with Telenet, provider of entertainment and telecommunication services in Belgium. As of October 1, Telenet offers its YUGO and WIGO customers a unique service for an always charged phone.
Telenet WIGO or YUGO clients with an active mobile number can now enjoy 24 hours of free Naki Power charging throughout the entire Naki network in Belgium (Brussels, Antwerp, Ghent) and in Europe (Munich, Berlin, Paris and Madrid), with more cities and countries to come. The customers can easily rent an ultra-fast powerbank via the Naki app. Here, the user first sees her/his location and the Naki stations on a map. Once the user has chosen a convenient location, she/he simply goes there to unlock a battery using her/his smartphone. The user then has a portable (pocket size) ultra-fast charging device, with three cables to charge her/his phone and many other devices.
Jeroen Bronselaer, Marketing responsible at Telenet: "This partnership is a good example of our commitment to innovation and anticipating our customers' needs. We all know how annoying an empty phone battery can be. Naki provides a solution to this need. We are glad to offer our WIGO and YUGO customers this extra service: a simple and convenient way to charge their phone while they are on-the-go".
"We are very pleased about this partnership in Belgium with Telenet" says Marvin Pottier, VP Growth & Partnerships at Naki Power. "We free our users from battery constraints and give them mobility while they charge their phones. It is obvious that we have a value-added service for innovative companies that want to offer more to their customers and employees".
Users can return the powerbank to any Naki station. After the 24 hours offered by Telenet, the Naki Power rate applies: €0.50 per 30 minutes, not exceeding €6 per day. Users can activate a reminder in the Naki Power app to remember to return the device and avoid extra costs.
Read more about the Telenet and Naki Power offer.
ABOUT NAKI POWER
Under the brand name Naki Power, Mobile Power Solutions is the European leader in on-the-go electronic devices charging, allowing you to charge your phone when you need it, without having to part with it nor worry about cables. Naki's powerbank rental completes the new services for city dwellers, such as electric bike or scooter rental, sharing with them the notions of convenience and freedom. Naki stations can be found in more and more cities in Europe, in public places such as bars, restaurants, airports, public transport hubs, shopping malls, fitness centers, hotels... www.nakipower.com.
Press contact: Elodie Mévil-Blanche, [email protected], +32 455 11 51 18.
Telenet spokesperson (only for journalists)