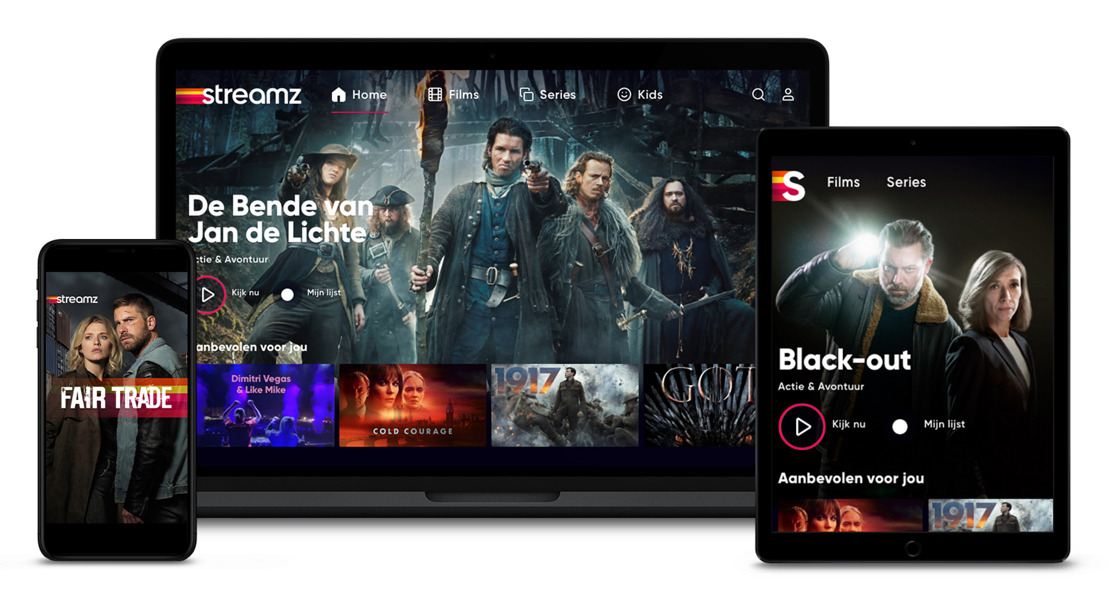 Streamz, DPG Media's and Telenet's new streaming platform, to launch on Monday 14 September with titles of DPG Media, SBS and VRT
More than 1,000 titles at launch and exclusive access to new local and international must-see series and the best locally produced content
Streamz is a unique streaming service of DPG Media and Telenet, combining the best locally produced series of VTM, VIER and Eén, supplemented with must-see international content from HBO, among others, in addition to an extensive kids zone, films and documentaries
More than 1,000 titles at launch
11 exclusive previews and Streamz Originals this autumn, including De Bende van Jan de Lichte, Fair Trade, Mijn Slechtste Beste Vriendin, Black-out, Cheyenne et Lola, Free Love Paradise, Niets Te Melden, Cold Courage, Baantjer, D5R, and a documentary about Dimitri Vegas & Like Mike
Available to everyone from Monday 14 September 2020 for €11.95/month for 4 simultaneous streams in HD, with a free 14-day trial period
Streamz will launch on Monday 14 September 2020. From this date, everyone can watch a wide variety of content on Telenet's and DPG Media's new streaming platform, including new Flemish series as well as locally produced classics, documentaries, kids content, and the best international films and series, with a launch line-up of more than 1,000 titles. John Porter (CEO Telenet), Kris Vervaet (CEO DPG Media Belgium) and Peter Vindevogel (CEO Streamz) announced this today at a press launch, which was attended by several directors and actors. VRT CEO Frederik Delaplace confirmed today that VRT will also offer previews and catalogue content to Streamz.
Streamz is available to everyone from 14 September 2020 through the Streamz app and online at Streamz.be. Subscribers pay €11.95 a month to watch HD-quality streams on 4 screens simultaneously. A free 14-day trial offer applies. Telenet customers can also access Streamz through their digital TV. All Telenet Play customers will automatically be switched to this new offering.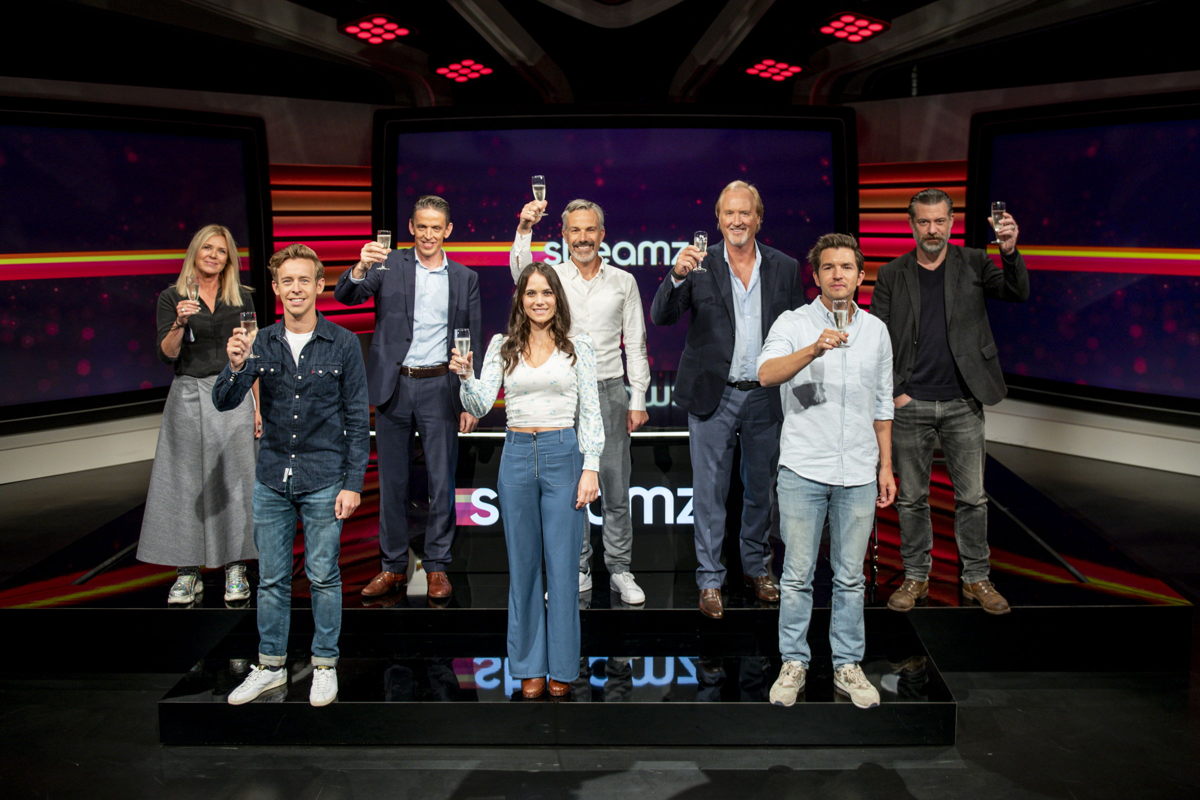 The television landscape has changed immensely in recent years. In addition to classic, linear TV, streaming and on demand TV have becoming increasingly popular. As of Monday 14 September 2020, Streamz will launch its unique local offering, alongside that of the major international players. For the first time ever, Streamz combines the best series of DPG Media, SBS/Woestijnvis and VRT, giving viewers first access to a wide variety of new series. Streamz will also invest in its own content, called the Streamz Originals. This offering is supplemented with films and exclusive international series, including all HBO content.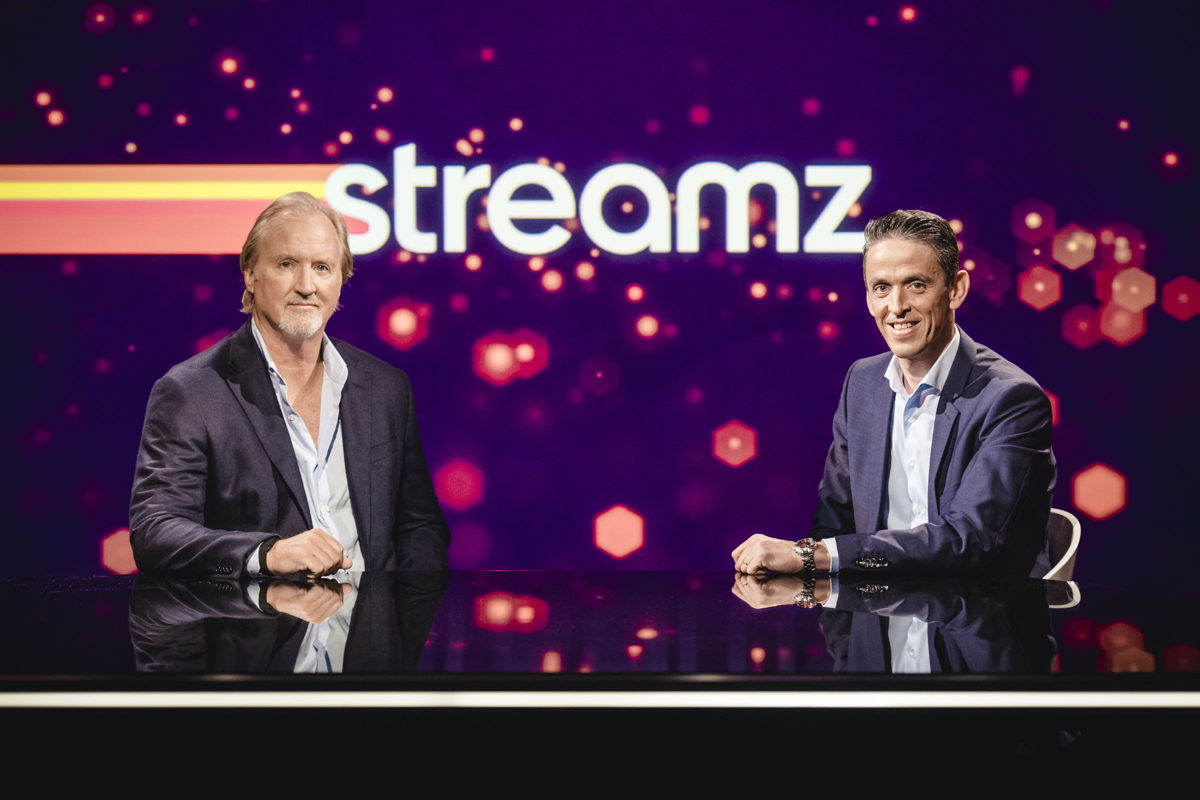 (Photo: John Porter & Kris Vervaet ©Streamz)
Kris Vervaet, CEO DPG Media Belgium and President of the Board of Directors of Streamz: "This is a milestone in Flemish media history. Flanders now has what it deserves, its own streaming service. This is what we need to safeguard the future of the wonderful Flemish media landscape. This is also what Flemish viewers expect from us. They expect us to keep up with their changing media behaviour. We persisted, we never stopped believing in our dream. Which is why we are very happy that our dream has come true, together with our partner Telenet. As of Monday 14 September, Streamz will be up and running."
John Porter, CEO Telenet: "I'm very pleased and proud that we are launching this platform together with DPG Media. This is the biggest step forward for Flemish TV since the launch of digital television. Collaboration is crucial in this new way of watching TV: it enables us to present viewers with relevant content on a top-notch platform, making them an offer they can't refuse. I absolutely believe that we can make the difference with our Flemish content. Viewers are sold on local programmes, films, and series. With Streamz, we combine the best of all this content, supplementing it with some of the top international shows. This local platform also provides wind under the wings of the local production industry. Local content is king, and with Streamz, we ensure that this will continue to be the case."
A new exclusive local title every month
(Photos: Bende van Jan de Lichte, Black-out, Mijn Slechtste Beste Vriendin en Niets te Melden)
Streamz makes a strong opening move, giving viewers exclusive access this autumn to 11 brand-new titles and Originals. This includes previews of De Bende Van Jan De Lichte (VTM), Fair Trade (VTM), Mijn Slechtste Beste Vriendin (VIER), Black-out (Eén), Cheyenne et Lola (Eén), Free Love Paradise (VTM 2) and Streamz Originals Niets Te Melden, Cold Courage, Baantjer, D5R, and a documentary by Eric Goens about Dimitri Vegas & Like Mike. Albatros (Canvas) and Justice for all (SBS), series that were already available for preview in Play, will also be shown on Streamz.
The local offering is further supplemented with an extensive catalogue of DPG Media, SBS and VRT titles, such as Safety First, Studio Tarara, Amigo's, Callboys, Geub, FC De Kampioenen, De Ronde and Eigen Kweek.
The varied international offering includes titles from Universal, CBS and all HBO titles. The following series will air simultaneously with the USA this autumn: Love Life, featuring Anna Kendrick, The Third Day, featuring Jude Law, and The Undoing, from the makers of Big Little Lies.
Peter Vindevogel, CEO Streamz: "With Streamz, we want to offer viewers something that they won't find anywhere else. We want to ensure that everyone in Flanders thinks of our product as the local streaming service. We are joining forces to tell recognisable, local stories, with a potential to conquer the world. And we combine this with the best international stories, that can conquer Flanders. Our aim is to launch a new exclusive local title every month on average. Obviously, we want Streamz to grow in the coming months and years. At launch, we have a solid customer base of more than 400,000 households. Research in the domestic and international market has shown that such a local streaming service definitely has growth potential alongside well-known large international players."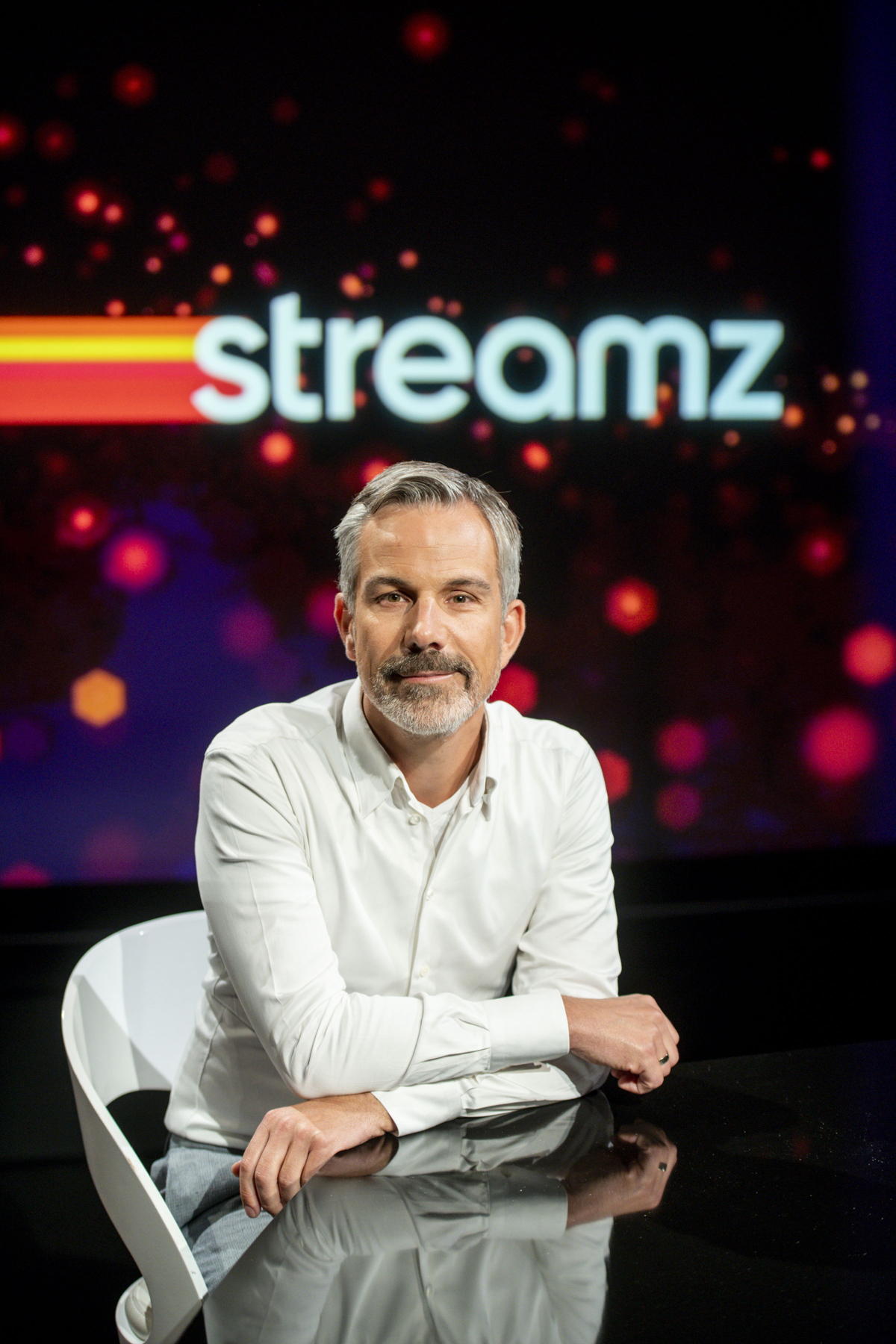 (Photo: Peter Vindevogel ©Streamz)
Collaboration with VRT
(Photo: Frederik Delaplace & Minister Benjamin Dalle ©Streamz)
Today, it was also announced that VRT will also offer titles – in preview and in catalogue – through Streamz. This autumn, viewers can already look forward to the preview of the brand-new één series Black-out and Cheyenne et Lola. Albatros, already available in preview on Play, will also appear on Streamz. VRT will also be offering a number of catalogue series, such as Over Water, Geub, FC De
​Kampioenen, Eigen Kweek, De Ridder, De Parelvissers, Het Eiland, In De Gloria en De Ronde.
Frederik Delaplace, CEO van de VRT: We are pleased to support Streamz, which provides a Flemish answer to the changed viewing behavior. That is why we are bringing in some prestigious new fiction series on top of the extensive VRT catalogue with no less than 1,500 episodes of beloved titles. All Flemish productions, which will enable Streamz to distinguish itself. Very attractive for the subscriber, at the same time new income also flows to the Flemish producers. Mission succeeded."
Flemish Minister of Media Benjamin Dalle: "This is a historic moment for the Flemish media and production sector. In an ever faster changing digital and international media context, Flemish media companies must join forces. With Streamz there will be a powerful platform that focuses on local quality content. This can only produce more good fiction for the Flemish viewer."

​Extensive selection of content for kids and teens
Streamz also has a separate kids zone, where children can safely watch children's titles. Here, they have access to a wide selection of well-known titles and characters such as Puss in Boots, Shrek, Kung Fu Panda, Madagascar, Peppa Pig and Paw Patrol, in addition to several Ketnet series, such as Olly Wannabe, Helden and De Regel van 3S. The catalogue also includes series geared to teens, such as the brand-new season of D5R, wtFOCK, as well as Tagmag and Blackpills titles.
​
300 additional films a year with Streamz+
Streamz+ was specifically created for film fans, giving them access to a comprehensive film catalogue, in addition to the extensive Streamz offering: 300 additional recent films will be added to the platform every year. From mid-September, blockbusters such as Jumanji: The Next Level, Harriet, 1917 and Les Misérables will be available. The Streamz+ plan costs €19.95 a month.

​How to stream with Streamz: 4 simultaneous streams in HD quality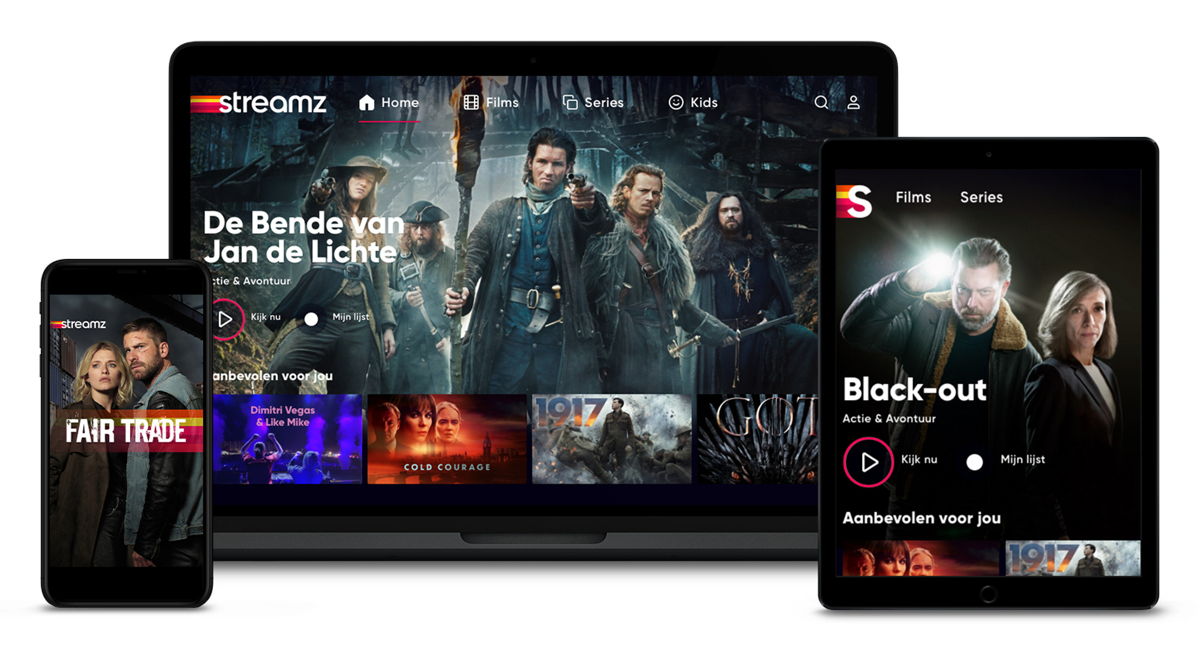 Streamz is available to everyone in Flanders, through the Streamz app and Streamz.be website, on all devices (smartphone, tablet, laptop, smart TV, Chromecast and Apple TV). Customers can choose from two monthly plans, namely Streamz for €11.95 and Streamz+ for €19.95. With each plan, they have access to 4 simultaneous streams in HD. You can create up to five viewer profiles per account, including a specific kids profile. This ensures that every family member can enjoy a personalised Streamz experience. Streamz has a smart recommendation functionality, which is based on the state-of-the-art VTM GO platform. As a result, titles are recommended based on titles that the user watched in the past, ensuring that everyone has his or her own 'unique' Streamz. You can also download content and watch it offline.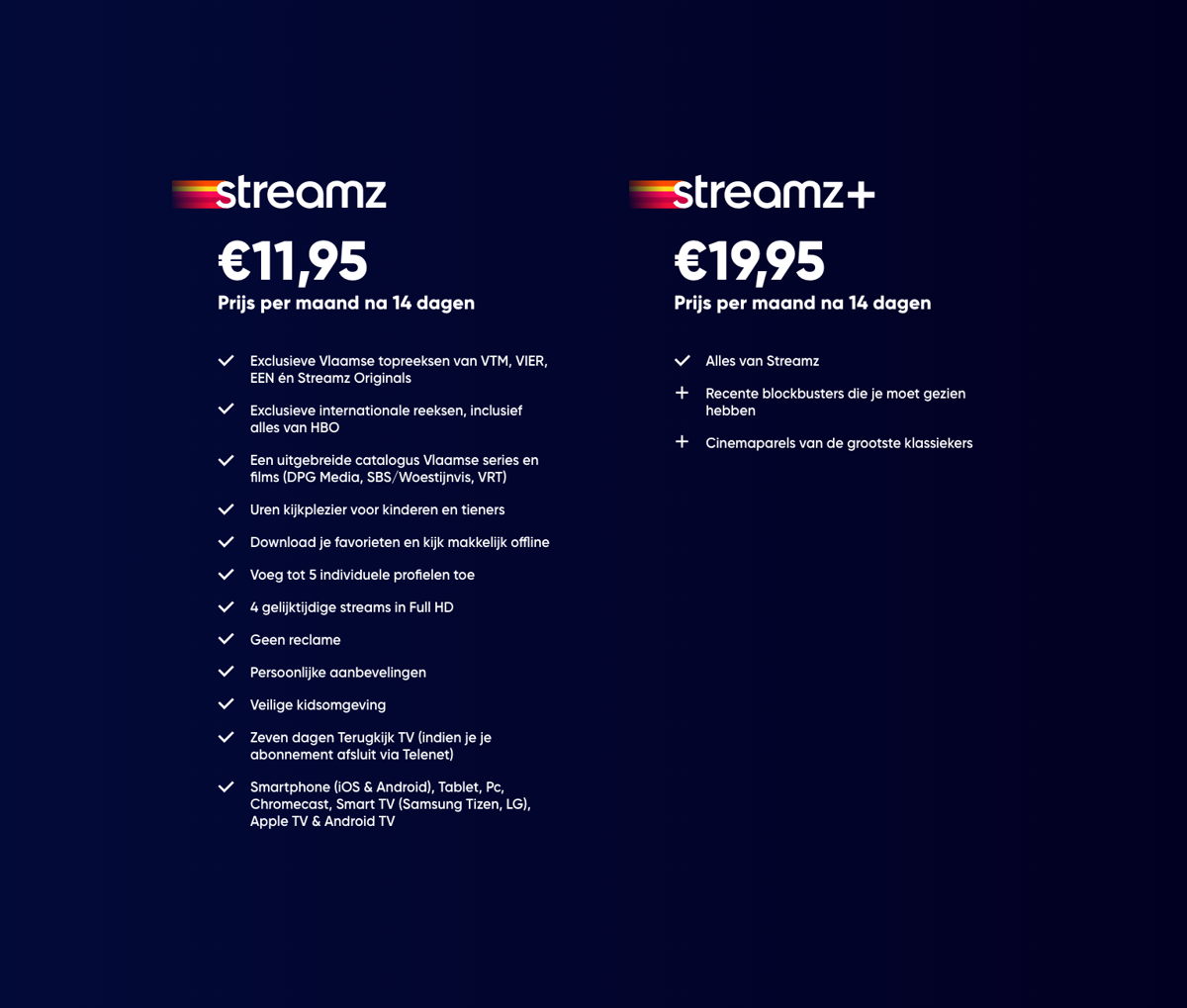 Play, Play More and VTM GO
All Telenet Play and YUGO All In customers will automatically be switched to the new Streamz offering. Other Telenet customers can choose whether to take a separate subscription to Streamz, watching the titles through the Streamz app and website. Or they can link their Streamz plan to their Telenet services, enabling them to watch all the titles on their digital TV and through the Yelo or Telenet app. This also means that they have access to 7 days of 'Terugkijk TV' (Watch Later). Play More customers retain their Play More package. This comprises all Streamz+ content, as well as twenty themed channels such as National Geographic Wild, Discovery World, Boomerang, Nick Toons, music channels, and the linear Play More channels. All Telenet customers will be personally contacted, with information about the new Streamz plans.
VTM GO, the free online video platform of DPG Media, will continue to exist in its current form. Whereas Streamz is a pay VOD platform, VTM GO will continue to exist as a free catch-up platform where everyone can watch (or re-watch) all the programmes of VTM, VTM 2, VTM 3 and VTM 4 live, supplemented with a number of exclusive VTM GO titles, that are an extension of the VTM programmes.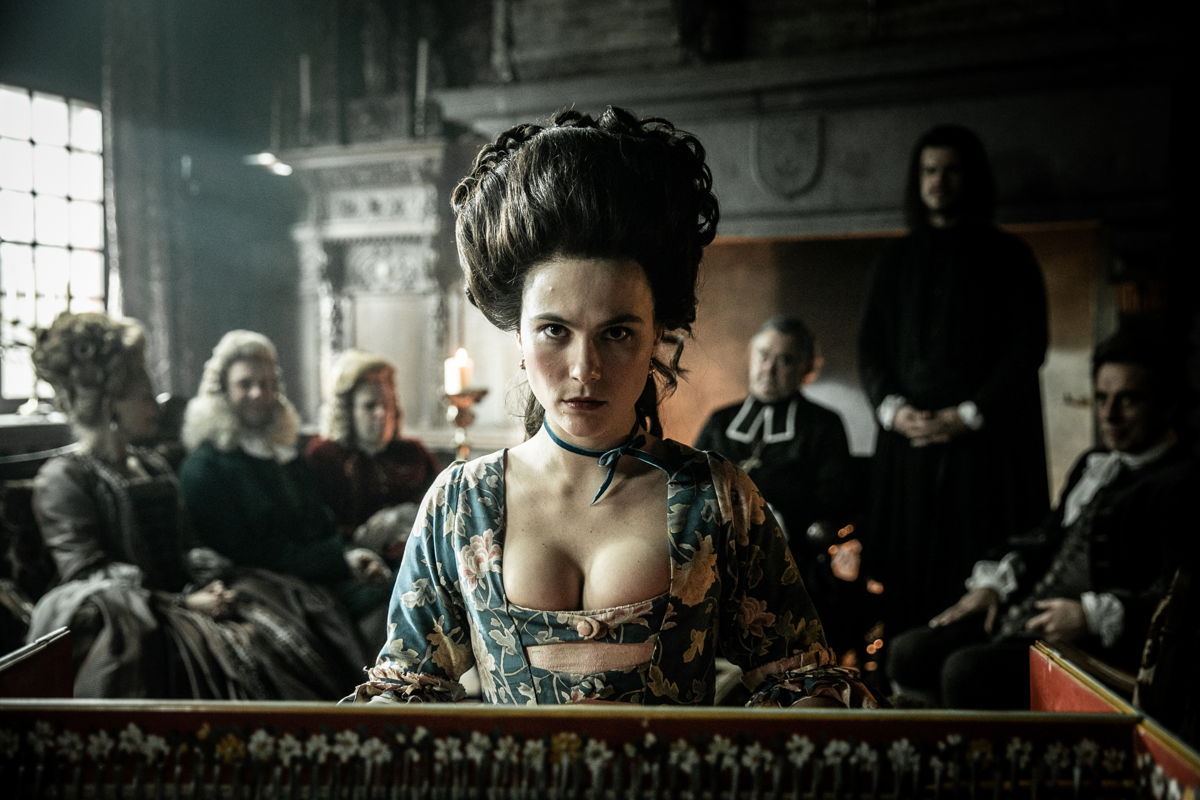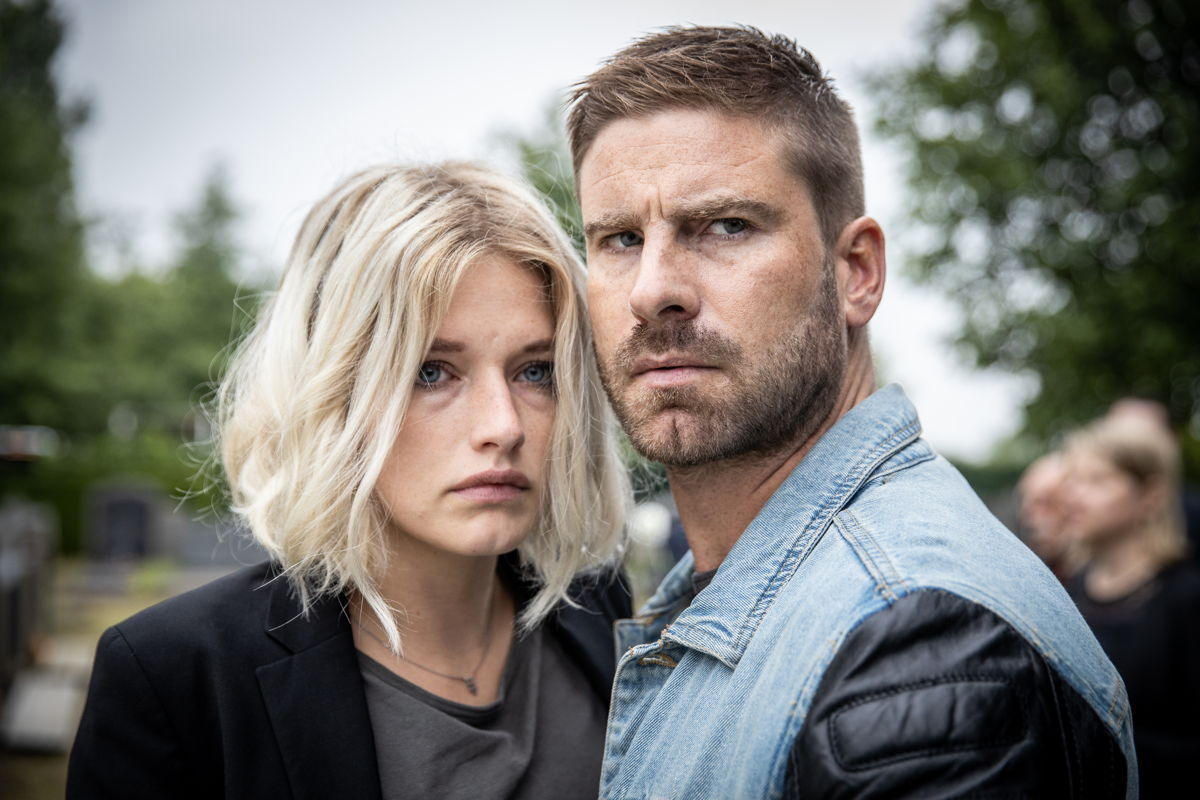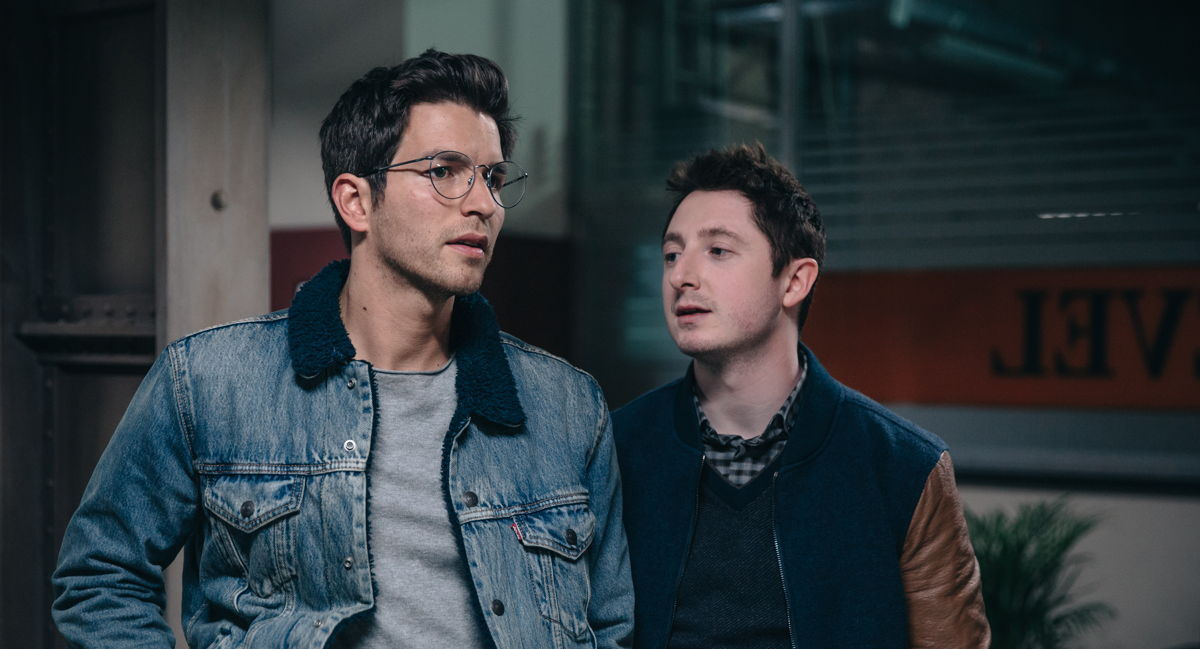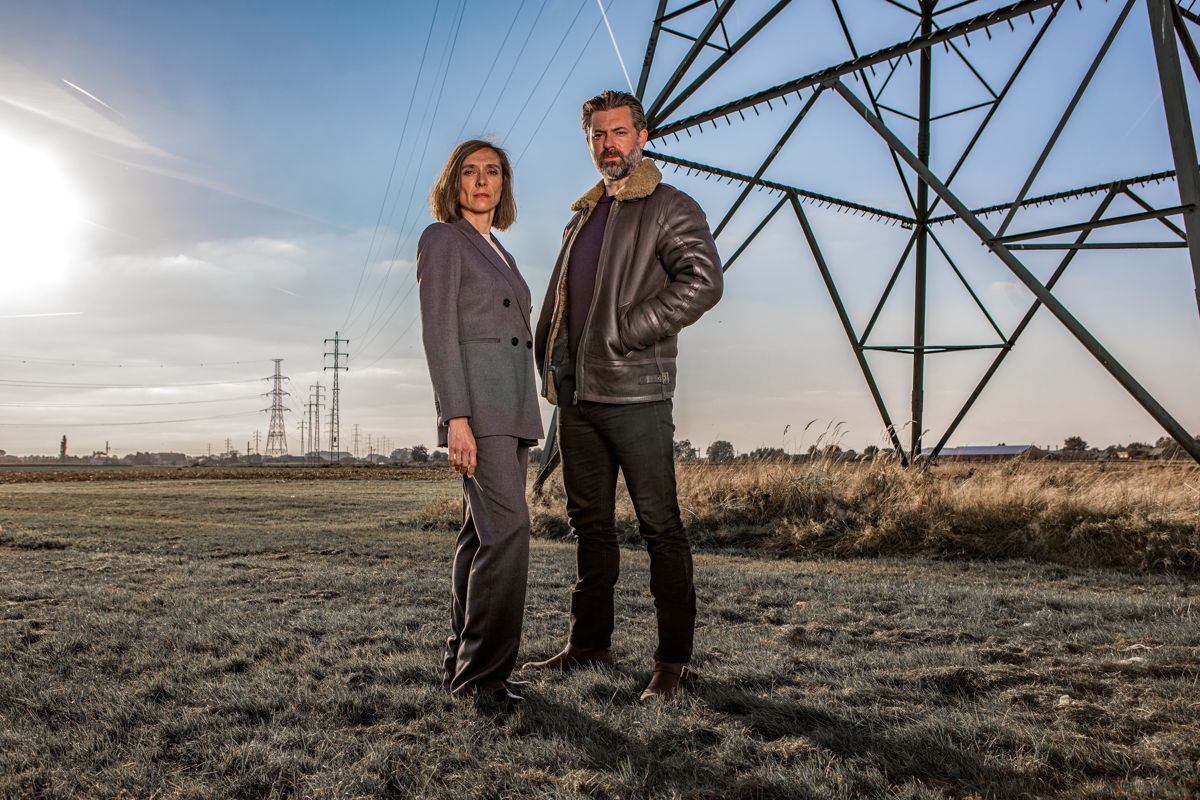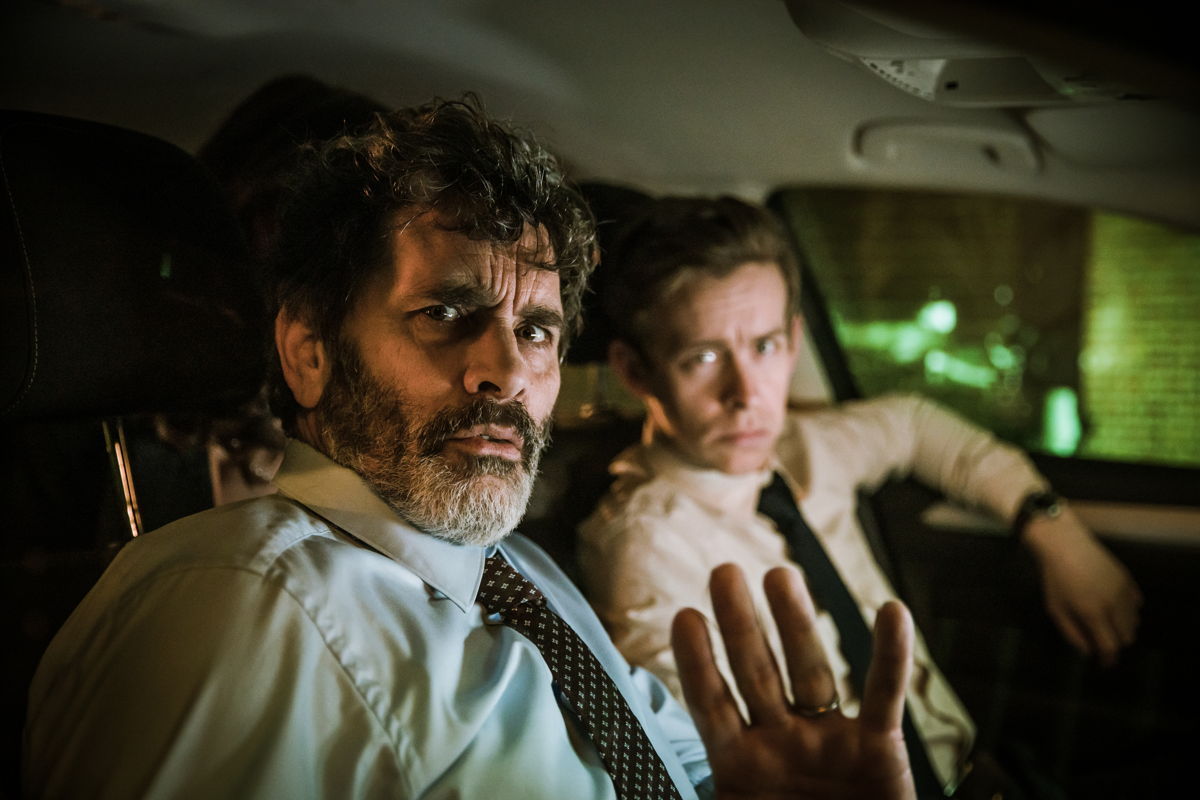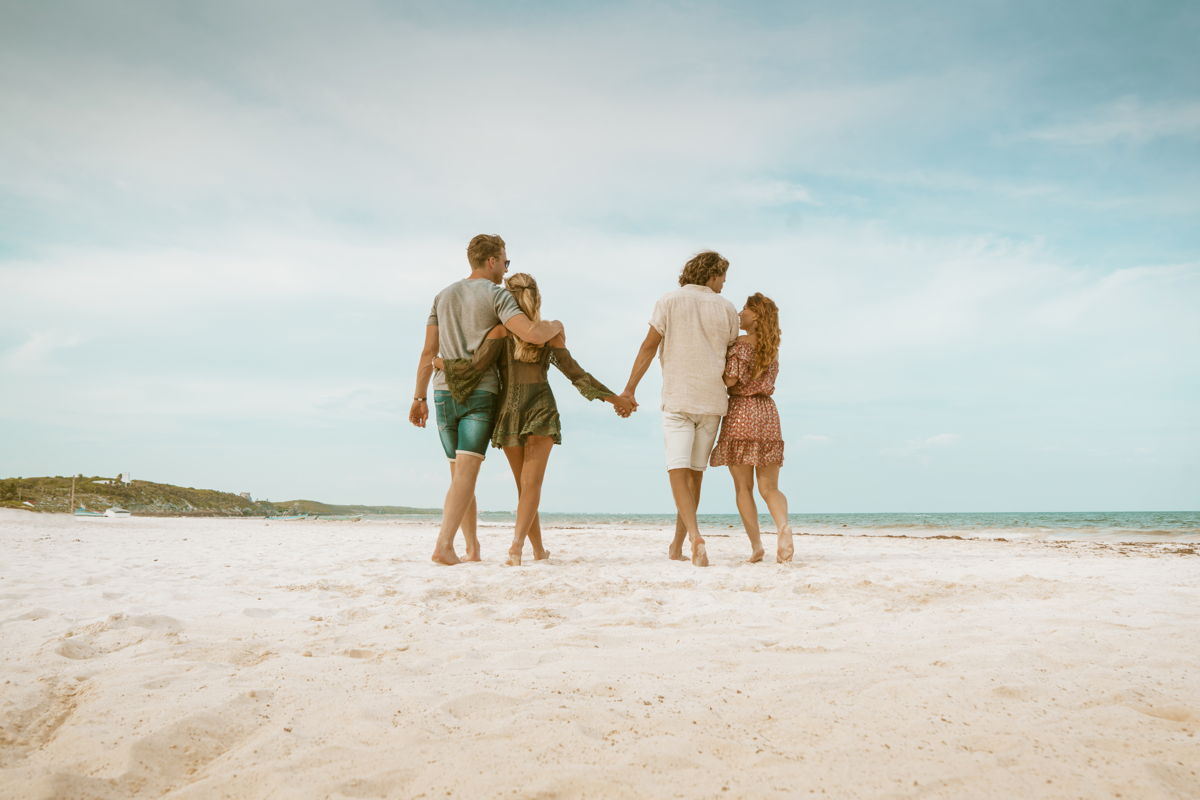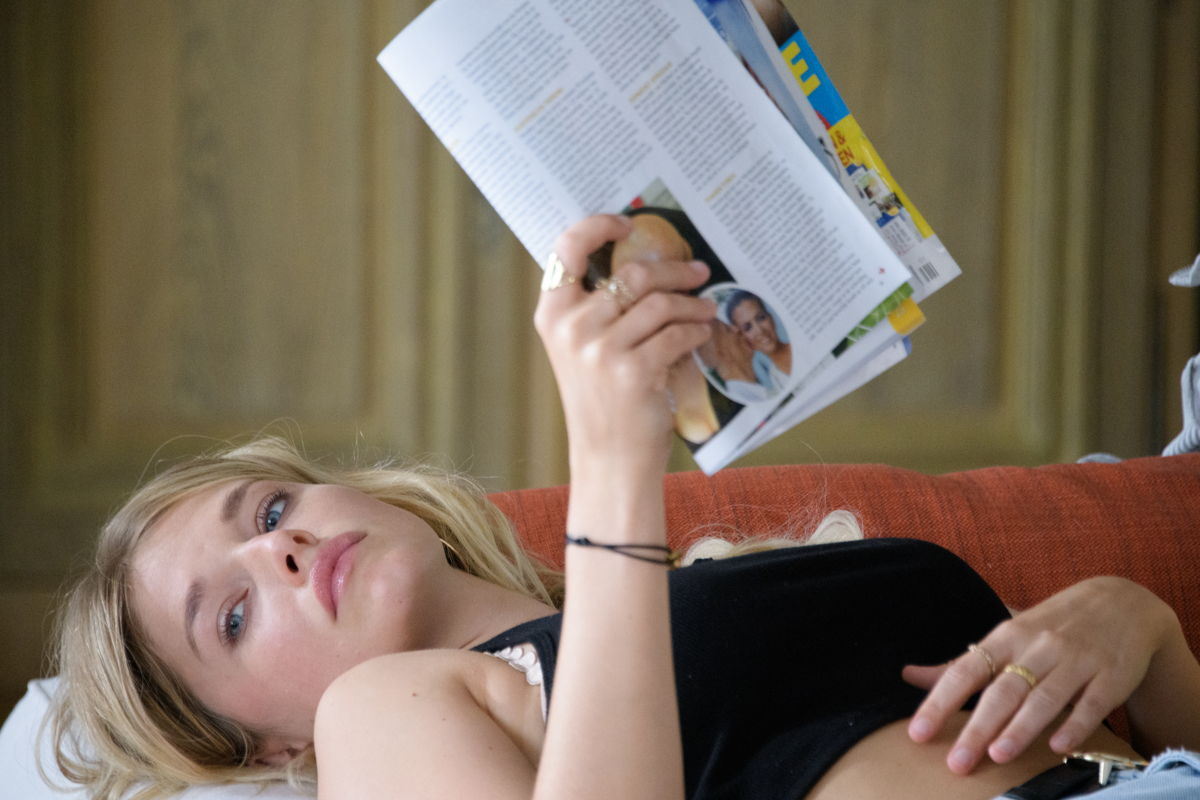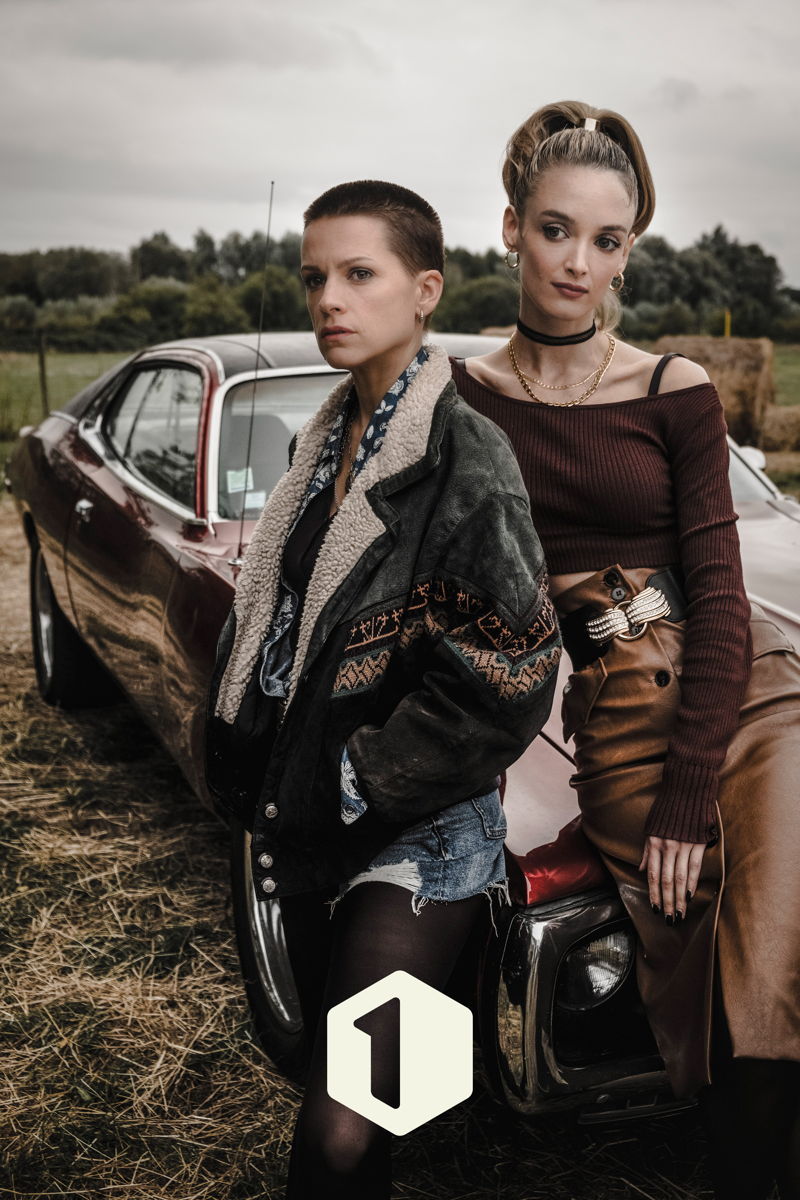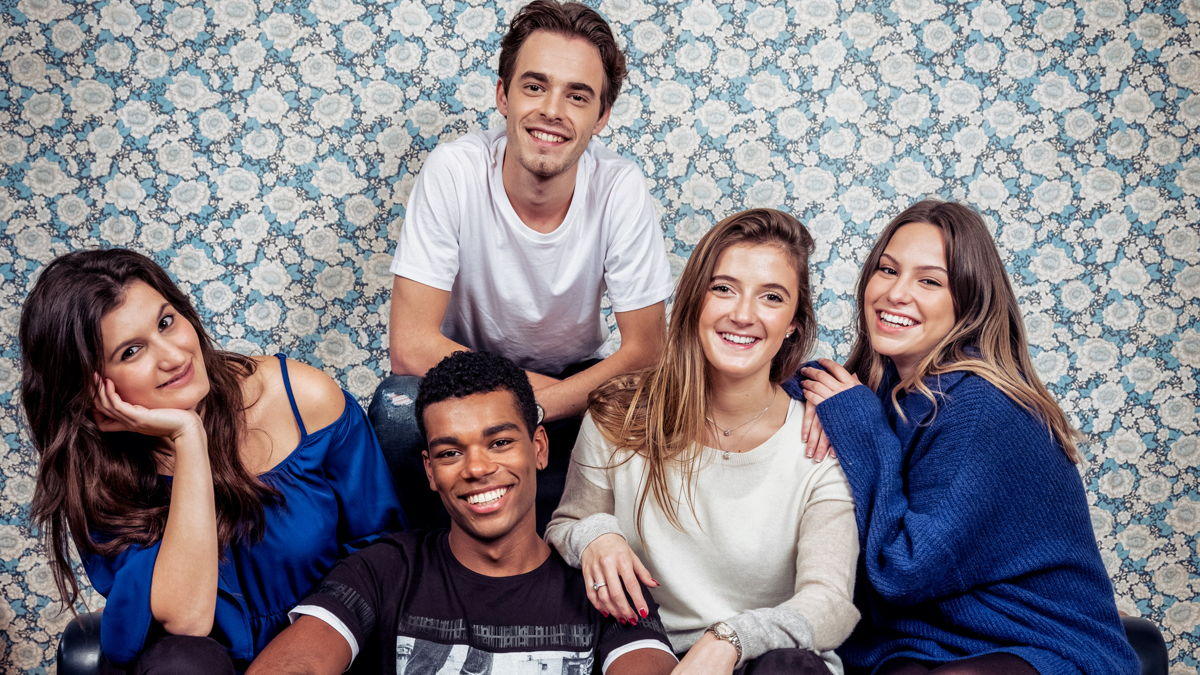 (Photos: De Bende van Jan de Lichte, Fair Trade, Cold Courage, Baantjer, Black-out, Niets Te Melden, Free Love Paradise, Mijn Slechtste Beste Vriendin and Cheyenne et Lola)
Sara Vercauteren, woordvoerster DPG Media: +32 495 21 56 69
​Isabelle Geeraerts, woordvoerster Telenet: 015 33 55 44

Eline Van Hooydonck Communication Advisor, oona agency