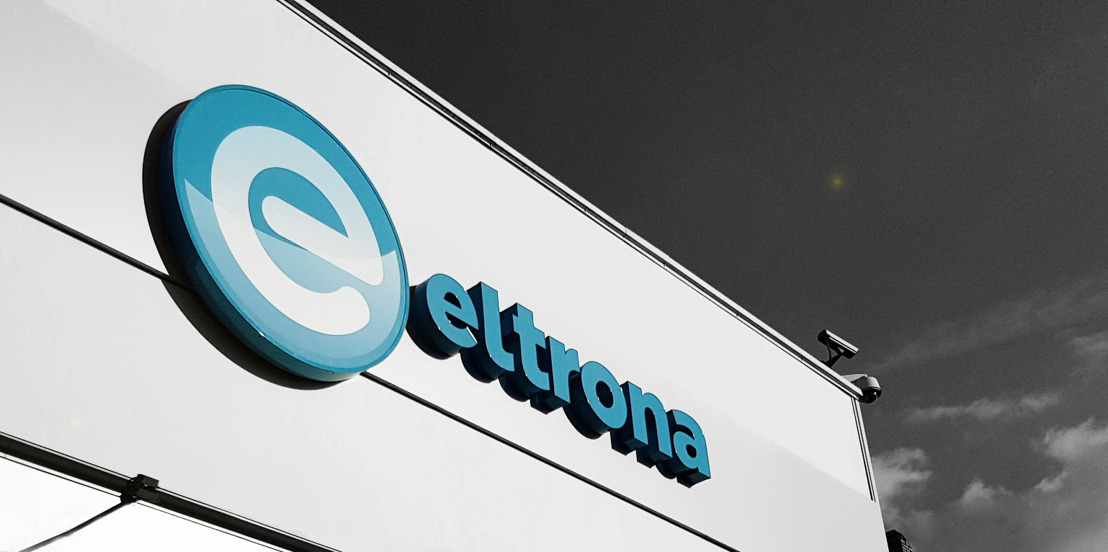 Telenet acquires Eltrona's activities in Luxembourg
Wednesday, December 21, 2022 - The founding shareholders of Eltrona Interdiffusion S.A. ("Eltrona") and Telenet BV, an indirect wholly-owned subsidiary of Telenet Group Holding S.A. ("Telenet" or the "Company") (Euronext Brussels: TNET), announce today that they have reached an agreement whereby Telenet will acquire all remaining shares of Eltrona, active in the Grand Duchy of Luxembourg. Through this transaction, Telenet will take full ownership of a telecom company outside of Belgium for the first time.
Following Telenet's acquisition of Coditel Luxembourg S.à.R.L. (SFR-Coditel) in 2017, SFR-Coditel's activities were merged with Eltrona's activities in April 2020. This transaction resulted in Eltrona's founding shareholders obtaining 50 % +1 of the shares and Telenet 50 % -1 of the shares of the merged entity. ​
Over the past two years, the merged entity has continued to develop its activities under the Eltrona brand, offering a wide and unique range of telecommunications services (video, internet, mobile telephony), covering the whole of Luxembourg, while combining the resources and expertise of Telenet and Eltrona.
Today, Eltrona's founding shareholders wish to divest their share ownership in Eltrona. Telenet is now acquiring the 50 % +1 shares held by the founding shareholders, thus becoming Eltrona's sole shareholder (with the exception of Eltrona Security Systems S.A. which will be acquired by members of the Denzle family).
The transaction is expected to be finalized in the next few weeks and the parties are working towards completion by early January. As of the beginning of January 2023, Eltrona's activities will be consolidated in Telenet's operational and financial figures. For the financial year 2021, Eltrona generated revenue of € 30.6 million and realized an Adjusted EBITDA of € 5.8 million and a negative Adjusted EBITDA minus property & equipment additions ​ of € 2.2 million due to high investments in a new IPTV and video platform. At the end of September 2022, Eltrona had around 50,000 unique customer relationships, serving approximately 46,000 cable and/or IPTV subscribers, around 16,000 broadband internet RGUs, approximately 8,000 fixed-line telephony subscribers and around 2,000 mobile SIMs. The company currently employs 145 people.
John Porter, CEO of Telenet :
"This acquisition unlocks new opportunities for both Telenet and Eltrona. It offers Telenet the opportunity to evolve as a telecommunications operator in a broader market. At the same time, Eltrona will benefit from Telenet's success and reputation in Belgium. By becoming the sole owner of Eltrona, I believe Telenet will be even better able to deliver the growth perspectives it deserves for the future in the competitive and evolving Luxembourg market and to make it the number one brand in terms of customer experience ".
Paul Denzle, current CEO of Eltrona :
" I am happy to hand over the keys to Telenet, more than 30 years after Eltrona was founded by my father and the other founding families. This will enable Eltrona to write a new chapter and I'm convinced that it will prove to be a success for the company, its customers, its suppliers and its employees. Of course I'll be sad to hand over the reins to my successor but at the same time, we can all be proud of what we have achieved together. I would like to thank the shareholders and employees of Eltrona as well as all our customers and partners for the time spent together and I'm happy to leave them in the capable hands of Telenet " .
For the time being, nothing will change for Eltrona's employees and customers. A new CEO will be appointed by Telenet in the coming months. In the meantime, Karl Abelshausen, currently VP Finance M&A, Integration & Tax at Telenet, will be appointed as the interim CEO as soon as the acquisition has been completed. Karl Abelshausen knows Eltrona well: he was Chief Financial Officer at Eltrona until the end of 2021, and has been a member of the Board since July 2021. The next few months will be spent defining the company's new strategy and wider ambitions. ​
Contacts Telenet
Investor Relations:
​Rob Goyens - [email protected] - +32 15 333 054
​Bart Boone - [email protected] - +32 15 333 738
Press & Media:
​Coralie Miserque - [email protected] - +32 300 45 45
Legal:
​Bart van Sprundel - [email protected] - +32 15 333 495
Contacts Eltrona
Karl Abelshausen - [email protected] - +32 492 749 141
Thierry Iafrate - [email protected] - +352 651 201 106
About Telenet – As a Belgian provider of entertainment and telecommunication services, Telenet Group is constantly striving for excellence for its customers in the digital world. Under the Telenet brand, the company provides digital television, broadband internet, and fixed and mobile telephony services for the residential segment in Flanders and Brussels. Telenet Group also offers mobile telephony services under the BASE brand throughout Belgium. The Telenet Business department serves the business market in Belgium and Luxembourg with connectivity, hosting and security solutions. More than 3,000 employees share the same objective: to make living and working easier and more enjoyable. Telenet Group is part of Telenet Group Holding NV and is listed on Euronext Brussels under ticker symbol TNET. For more information, go to www.telenet.be. Liberty Global - one of the world's leading converged video, broadband and communications companies, innovating and empowering its customers in six European countries to make the most of the digital revolution – owns a direct stake of 59.2 % in Telenet Group Holding NV (excluding treasury shares held by the latter from time to time).
Additional Information – ​ Additional information on Telenet and its products can be found on the company's website http://www.telenet.be. Further information on the operational and financial data in this document can be downloaded from the investor section of the website. Telenet's 2021 consolidated annual report as well as the unaudited consolidated financial statements and presentations related to the financial results for the nine months ending September 30, 2022 can be found in the investor section of Telenet's website (http://investors.telenet.be).
About Eltrona
Eltrona is a company "Made in Luxembourg", present on the market since 1969, when it was founded by Henri Denzle. Eltrona Interdiffusion is the largest cable operator in Luxembourg providing its services to more than 50,000 users, as well as to a number of municipalities and companies. In recent years Eltrona has added internet access and fixed and mobile telephone services to its television services, making it one of the country's leading telecoms operators. ​ Following the merger with Coditel SFR in 2020, Eltrona Interdiffusion S.A. became a fully fledged telecommunications operator, offering ultra-high-speed internet services carried by a hybrid fiber-coax network, high-definition television via cable and IPTV, and fixed and mobile telephony.
Eltrona has its own network infrastructure:
- Its internet network, which combines the power of fiber and coaxial cables, can be installed quickly and easily, and generally without any works.
- Its high-performance cable television network covers more than 85 % of the Grand Duchy's population.
Eltrona has extensive experience in Luxembourg's residential, professional and institutional markets.
The company employs 145 people in its cable television and telecommunication activities, at its two sites - Hollerich and Esch/Alzette - in Luxembourg. For more information: ​ https://www.eltrona.lu/
This document was released on December 21, 2022, at 18:00 am CET