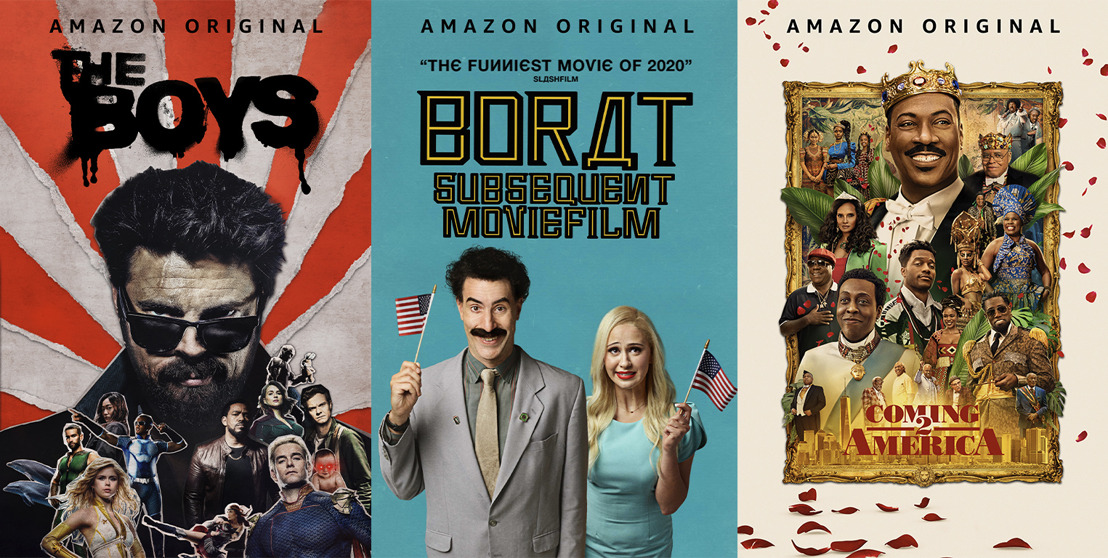 Telenet adds the Prime Video app to its latest generation TV box
Thursday, April 1, 2021 - Telenet customers who have the latest digicorder, the Telenet TV box, can now also watch Prime Video, with a subscription, via their decoder. They can access the Prime Video app in the TV-menu via their Telenet TV box. Customers can simply log into the app and start watching movies and TV series. For new customers, Prime Video offers a 30-day free trial, following which customers will be charged a monthly subscription fee. For full terms and conditions including the monthly subscription price, please see Primevideo.com.
Prime Video is Amazon's streaming service, which offers a wide range of popular series and movies, including Amazon Original French TV series like True Story, Mylène Farmer and global titles, TheBoys and The Marvelous Mrs. Maisel, as well as movies like French-hits Connectés, Brutus vs Cesar and Forte and global success Sound of Metal, Borat Subsequent Moviefilm, Coming 2 America starring Eddie Murphy and highly anticipated upcoming Tom Clancy's Without Remorse with Michael B. Jordan.
The Telenet TV box is increasingly becoming a one-stop-shop for the television and entertainment experience where customers have immediate access to all their favourite programs, apps and streaming services. Customers can also easily access Play Fit, Netflix, YouTube and Streamz via their TV-box. Telenet continues to look forward to other experiences to add to its decoder. Currently there are no plans to add Prime Video to the previous generations of decoders. All affected customers will be informed of this launch by e-mail.