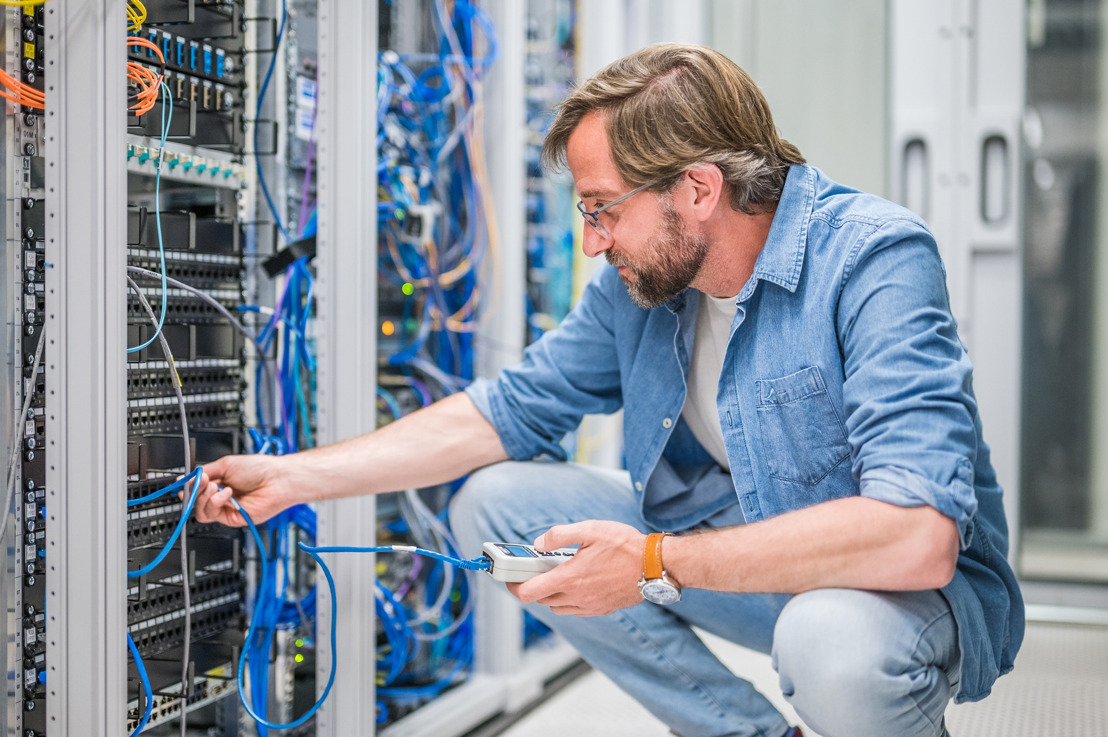 Telenet Business wins a Belnet framework agreement for the WAN connectivity of federal government services
WAN connectivity between government departments is becoming easier
Mechelen, March 14, 2023 - Telenet Business will provide WAN connectivity between all federal government departments that are affiliated with Belnet. Telenet announced this today, now that the placement procedure has been completed. Belnet is the national research and education network that provides dedicated IT services and connectivity to federal (FPSs/PPSs) and local governments, universities, colleges and research institutions. This is a 5-year contract that has been won by Telenet via a public tender. In the long term, Telenet Business, a part of Telenet that specializes in business telecom and ICT solutions, will connect as many as 1,200 physical locations where federal government departments are located to each other and to the Belnet network. This framework agreement has a value of up to €73 million.
For more than 30 years, research centers, colleges, universities, hospitals, and cultural institutions have been able to rely on the services of Belnet, the national research and education network designed to foster the development of the knowledge and information society. Belnet has also been serving all federal government departments (such as FPS Economy, FPS Justice, FPS Interior, etc.) for more than 20 years. The new framework agreement will allow them to manage their connectivity in a more efficient way, so that they will themselves no longer have to issue separate government contracts to build out and manage their Wide Area Networks (WANs). In the future, in partnership with Telenet Business, Belnet will facilitate this connectivity for all federal government departments in a phased manner.
Telenet Business will initially provide the interconnectivity for government agencies via a private network. In total, this involves about 1,200 different physical locations across Belgium. To do so, Telenet will use its own Hybrid Fiber Coax network, its own fiber optic network and the networks of partners.
"This is a major project in which we are going to connect up to 1,200 sites that are geographically spread across the country. This is a very interesting challenge, for which we are totally ready. Telenet Business has the knowledge and experience to completely unburden federal government agencies when it comes to their WAN connectivity. This expertise will now come in handy for this contract with Belnet," underlines Geert Degezelle, Telenet Executive Vice-President Business.
This is not a new experiment for Telenet. The telecom operator is, for example, the regular partner of Batopin, the network of neutral ATMs that was established by the major banks KBC, BNP Paribas Fortis, ING Belgium and Belfius. Here also, Telenet Business provides connectivity between Batopin the member banks and the ATM network.
New collaboration
For Belnet, Telenet emerged from the placement procedure as the most economical and cost-effective bidder, based on various price and quality criteria.
"The framework agreement with Telenet is a component part of the new connectivity strategy of Belnet. As a trusted partner of federal government agencies for more than 20 years, Belnet wants to assure them of a stable, secure and robust network with reliable data connections. Especially now that more and more services are becoming digitized. For the past two years, via a government contract, Belnet has been looking for a partner that can connect federal sites to our network as efficiently as possible. Telenet Business has demonstrated its ability to provide the right expertise. We are therefore pleased to announce this partnership with them", said Dirk Haex, general manager ad interim at Belnet.
"Thanks to this new partnership, federal government departments can count on high-performance connectivity to link their various physical sites with each other and with their respective headquarters. Moreover, thanks to the synergies and the economies of scale that will be created, significant savings will also be realized," concludes Thomas Dermine, State Secretary for Science Policy.
Stefan Coenjaerts Director Corporate Communications, Telenet
Davina Luyten woordvoerder, Belnet