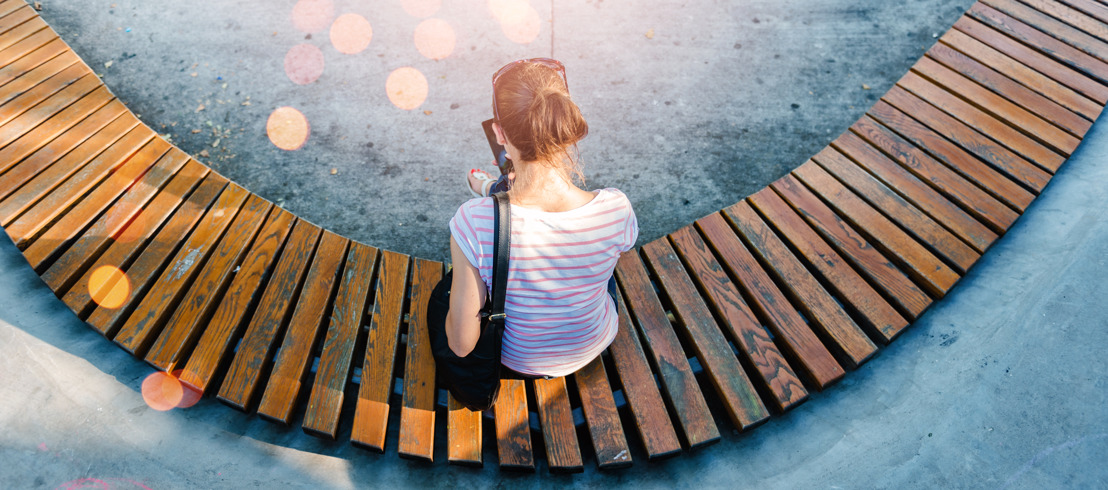 Telenet sustainability leader within the global media industry
Telenet is the only Belgian company to be rewarded in the RobecoSAM Sustainability Yearbook 2019
Telenet is the only Belgian company that received a golden award in the RobecoSAM Sustainability Yearbook 2019. Every year, investing specialist RobecoSAM reviews over 3,000 companies worldwide, based on their economic, social and environmental performance, and shows, among others through the Dow Jones Sustainability Indices (DJSI) - who the front-runners are. The golden award is recognizing Telenet's leading position in sustainability in the global media industry category, as reconfirmed in September 2018. In addition, the company was also given the 'Industry Mover 2019'-award for showing the most improvement within its industry.
Only three Belgian companies earned a spot in the RobecoSAM Sustainability Yearbook 2019 this year. Solvay and Bpost were also included. However, this year Telenet is the only Belgian company to receive awards.
Strong efforts
Telenet is rewarded a SAM Sustainability Award 'Gold Class 2019' for its ongoing sustainability efforts.
Criteria in which Telenet sets itself apart in its category, in addition to the total score, are the following:
Brand management

Corporate citizenship and philanthropy

Human capital development

Labor practice indicators

Responsibility of content

Supply chain management

Talent attraction and retention
On top of that, Telenet was given top scores for its results in:
Codes of business conduct

Customer relationship management

Information security and cybersecurity

Human rights
"At Telenet, we strive for sustainable growth, the right balance between operational excellence and societal responsibility. To that end, we take into account the social, economic and ecological aspects of our business practices. We recognize the increasing value investors, financial analysts and shareholders place on sustainability policies, and we therefore also annually report on our non-financial results in a transparent way. We do also engage with our main stakeholders to explain our sustainability policy and to permanently improve it." Erik Van den Enden, Chief Financial Officer, Telenet
In total, 66 companies received a 'Gold Award', including Philips (Healthcare equipment & supplies), Engie (Multi- & Water Utilities), Unilever (Personal Products), SAP (Software) and Roche (Pharma).
"We congratulate Telenet Group Holding SA/NV on its Gold and Industry Mover Award in The Sustainability Yearbook 2019, which showcases the best performing companies among industry peers and in terms of financially material ESG metrics. As the Corporate Sustainability Assessment constantly raises the bar, so the Yearbook remains a highly credible source of corporate sustainability insights." Daniel Wild, PhD, Co-CEO RobecoSAM
Trustworthy
The yearly assessment by RobecoSAM is considered by experts as a highly trustworthy and comprehensive report on how companies from all over the world tackle sustainability issues. Every year, 3,000 listed companies are invited to take part in the RobecoSAM Corporate Sustainability Assessment, the assessment system behind the Dow Jones Sustainability Index (DJSI). The DSJI recognizes companies from all industries that outperform their peers within their respective sector.
The organization evaluates the companies based on a detailed questionnaire, which focuses on economic, social and environmental practices that have a material impact on the financial outcomes. Different aspects are thoroughly assessed, such as the corporate governance policy, the environmental practices, the production chain and the employment policy.
This is the sixth time already that Telenet is named sustainability leader in the Dow Jones Sustainability Index, in the category global media sector.
Want to learn more about Telenet's sustainability policy? Click here or read the Sustainability Report 2017. The Industry Leaders report for Telenet Group Holding SA/NV is available on the RobecoSAM website.