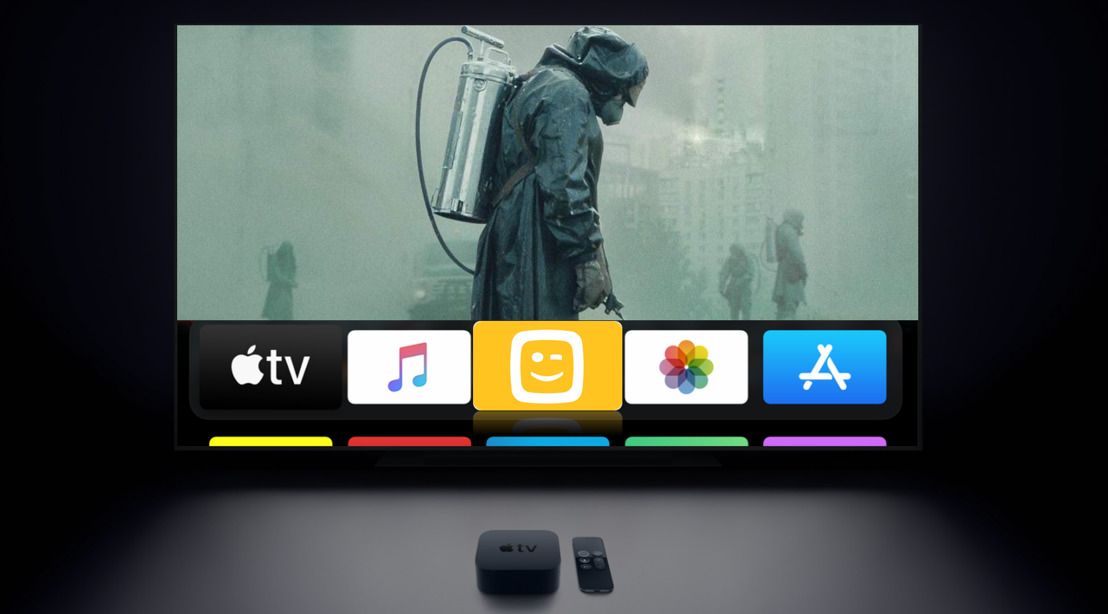 Telenet TV app now also available on Apple TV and Android TV
Watch television on a second TV screen without decoder but with remote control and your familiar television menu
At home, on holiday or in a second home: available anywhere in the European Union
As of 15 December, the Telenet TV app will be available on Apple TV and Android TV. Through such a media box, customers can transfer their familiar television experience to a second television screen anywhere in the European Union and without an additional decoder.
Television customers using the latest Telenet decoder can now easily watch television on a second large screen via Apple TV or Android TV. Through the Telenet TV app, they can find their familiar television menu and the same number of channels. Functionalities such as watching live television, watching recordings, consulting the TV guide and requesting films and series in the TV library or through Streamz also work in the same way as with the decoder.
Dieter Nieuwdorp, marketing responsible: 'Telenet TV has been available for years on second screens such as laptops, smartphones and tablets through the Yelo Play or Telenet TV app. If you wanted to watch TV on a second screen, you either had to use the casting functionality or connect a second decoder. By launching Telenet TV as an app for Apple TV and Android TV now as well, we are increasing the user-friendliness for the customer.'
Practical
All customers provided with the latest Telenet decoder can download the Telenet TV app for free on the App or Play Store. Apple TV and Android TV can easily be connected to the television screen via HDMI. They offer the comfort of the remote control and the familiar TV menu and functionalities of the decoder. The Telenet TV app can be used at home, in a second home or on holiday in the European Union.
Telenet is also considering to make the Yelo Play app, which is linked to the previous generation of decoders, available on Apple TV and Android TV in the future.