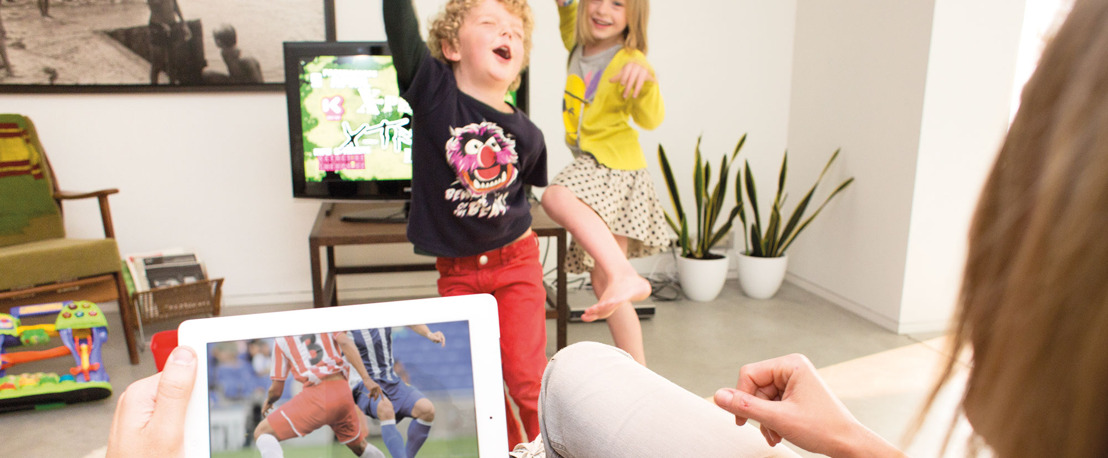 The digital (r)evolution: one heck of a rollercoaster
Numerous digital applications help to shape our lives every day. Whether we are on our way to work, on a plane, or sunbathing by a hotel swimming pool: if we want to, we can always be connected with the World Wide Web and with each other. But how will the Internet colour our future?
A whole range of digital concepts has already found its way into our general knowledge, but there is still much new ground to be broken. When the Innovation Center was opened in Brussels, Telenet entered into a partnership with the Leuven-based research and innovation hub, IMEC, around the Internet of Things (IoT) and smart cities. Inside a 'Smart Zone' in the city of Antwerp, we will upgrade our network to NarrowBand Internet of Things technology (NB-IoT), with which devices can be efficiently connected to the Internet.
Digital innovation: what's new?
Smart cities will connect local authorities and residents through a network of sensors, Internet and high-tech devices. Some of those technologies are already in evidence in the street: parking sensors, CCTV cameras, automatic gates, etc.
In the future, intelligent traffic management systems will ensure that traffic lights respond to traffic congestion situations. Smart grids will match supply and demand for different energy sources. A house with a surplus of energy (generated by solar panels) could transmit that surplus to other homes in the neighbourhood.  (VIDEO: imec)
Not only cities will be smart tomorrow, though. In your smart home, the window shutters will close on voice command, your floor will be cleaned by a robot vacuum cleaner, and your food will be warmed up in a microwave oven that sets itself automatically according to the weight and temperature of your meal. Your self-propelled smart car will take you from A to B safely and without worry.
Bringing people together across borders and time
Augmented Reality (AR), which puts a virtual layer on top of reality, is gradually becoming mainstream. We recently had a demo developed by the Ghent-based digital production studio In The Pocket. That demo guides you through the whole installation process of the digicorder, making it child's play. This is just a pilot project, but it already shows the many possibilities of AR.  (VIDEO: In The Pocket)
Augmented Discovery will close the gap between here and now and what is going on elsewhere, while Virtual Telepresence will bring people together across borders and time. Take, for example, Mimesys, a Limburg-based start-up of the Start it @ KBC programme, of which Telenet is a partner. You can have a meeting with someone in Paris by hologram, as if this person was just sitting next to you.  (VIDEO: MIMESYS)
The examples are legion: you can still watch a football match from the comfort of your armchair, except that you will be able to experience it as if you were there. As the match is projected 'live' on a kind of hologram, it will seem as if you are one of the crowd watching the game in the stadium. A similar experience can be had in distance meetings. Are you unable to attend a party in person? No problem, just teleport the party to your place. With your Augmented Reality glasses, you will be able to go on a city trip without actually having to travel. Shopping for clothes becomes a piece of cake: your AR glasses bring a virtual clothing store to your home, and a virtual assistant helps you choose.
Entertain us!
Facebook, Instagram, YouTube… All day long, we are looking for some form of entertainment, and we even adapt our lifestyle to it. Nearly four in five Flemings log into a social network at least once a month. Facebook tops the list with 69 percent, followed by YouTube (48%), Instagram (25%), Google+ (24%), LinkedIn (20%) and Twitter (20%). Watching television, too, is no longer just something we do in the evening: we reach for our tablet or smartphone to watch our favourite series while we're on the train or in the doctor's waiting room. An estimated 157,000 to 196,000 Flemings have a Netflix subscription. And as many as 331,500 Flemish households are subscribed to our video on demand services Play and Play More.
Connectivity over a powerful gigaspeed network
Those existing and new digital applications will help us to achieve a given objective quickly and easily. They help to structure our lives. With the prospect of smart cities, smart cars and AR glasses, there is no limit to the digital revolution. With the arrival of the Internet of Things, some 26.3 billion devices will be connected to the Internet by 2020, a threefold increase compared with 2015. Video applications (streaming, live video, etc.) will account for 79% of overall Internet traffic in 2020, an increase of as much as 63% since 2015. Those applications will absorb huge quantities of data and require high Internet speeds and low latency. By 2020, overall internet traffic is expected to grow by 22% each year to 194.4 exabytes per month, or three times more Internet volume than in 2015 [1].  
The recurrent theme throughout this story is the same: connectivity over a powerful gigaspeed network, in which we need to invest now and in the future. In that way, we can keep guaranteeing superior quality. One thing is certain: we will be connected, always and everywhere.
[1] CISCO: https://newsroom.cisco.com/press-release-content?type=press-release&articleId=1771211