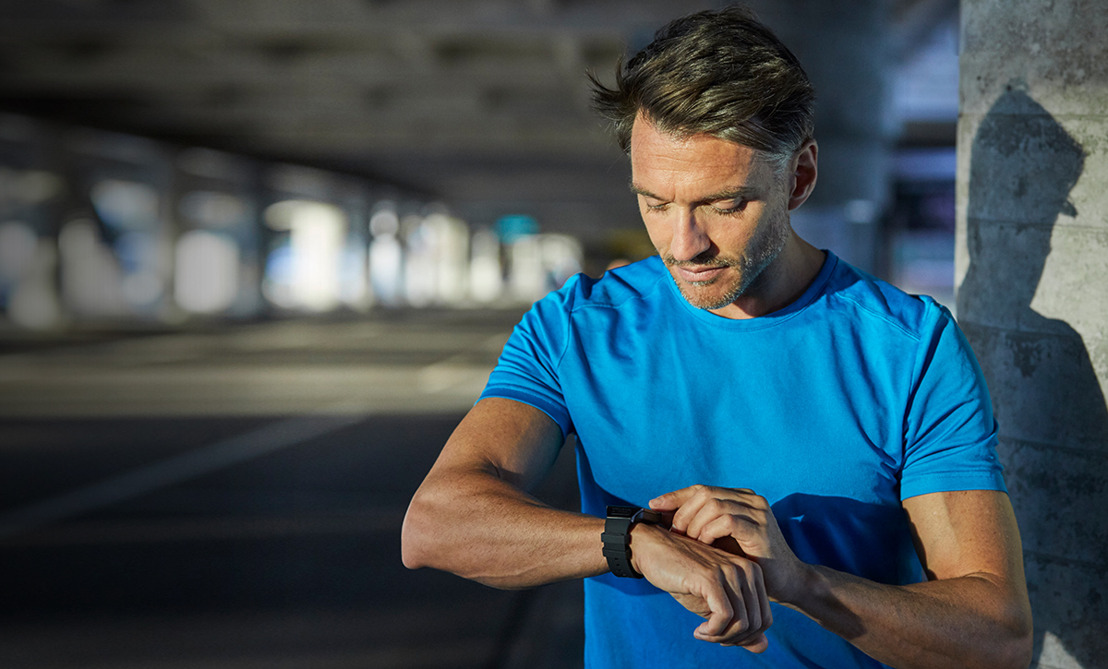 A first in Belgium: smartphone and smartwatch share the same mobile number
Telenet launches new application 'Telenet One Number'
SIM card in smartphone and eSIM in smartwatch share the same data: easy to use
First Belgian operator to support Apple Watch Cellular autonomously
On November 13, Telenet will launch the new application 'Telenet One Number'. Telenet One Number lets a customer link his mobile number and his smartphone data to his eSIM smartwatch. That way, he stays connected to receive calls, notifications or messages, or to stream music or search locations, even if he does not have his smartphone with him. It is the first time in Belgium that an operator supports this "sharing" of one mobile number across different smart devices. It is also the reason for Apple to release their Apple Watch Cellular on the Belgian market. Telenet One Number is included in the WIGO, YUGO and Business KLIK bundles.
SIM and eSIM share mobile number
The eSIM or built-in SIM card is the successor to the conventional SIM card. This fall, Apple and Samsung will be launching smartwatches with such an eSIM on the Belgian market for the first time. The eSIM lets the devices connect independently to the mobile network. In earlier models without SIM card, the network connection was made by Bluetooth connection with the smartphone, which meant that users always had to have their smartphones near their watches.
Telenet was the first operator in Belgium to invest in new technology making it possible to link the data of the SIM card in the smartphone to the eSIM in the smartwatch. That way, customers can 'share' the mobile data, call minutes and text messages of their mobile subscription with their smartwatch. This new feature is called "Telenet One Number". Now that this technology is becoming available, Apple will also launch its eSIM smartwatches on the Belgian market. These watches currently only work autonomously with Telenet One Number.
Dieter Nieuwdorp, Marketing responsible at Telenet: "eSIM has many advantages. It makes smart devices that much easier to use: no more hunting for a paper clip to get that SIM card in and out of your device. Connecting a device to our mobile network becomes just as simple as installing an app on your smartphone. But the possibilities of eSIM go far beyond the merely practical aspect. We therefore primarily invested in an application from which customers derive the most benefit today. Sharing your mobile number across different smart devices makes for greater ease of use. With Telenet One Number we make the smartwatch even more relevant for our customers."
In practice, customers can leave their smartphone at home and still stay connected with their smartwatch. Calls come in directly on the smartwatch. The smartwatch also autonomously receives all notifications or messages, and you can also listen to music or search locations. Convenient while working out, walking, at concerts or other places and activities where you'd rather not have your smartphone with you.
Practical
From November 13, Telenet One Number will be included as a standard feature in the WIGO, YUGO and Business KLIK bundles. Each mobile number from the bundle can be linked to one eSIM. The smartwatch uses the data and call minutes included in the bundle. Telenet One Number can be activated on the Apple Watch Cellular (Apple Watch Series 6 and Apple Watch SE versions), and later also on the Samsung Watch LTE (versions Galaxy Watch 3 and Galaxy Watch Active 2 versions). Previous generations of Apple Watch with eSIM that were bought in another European country are also compatible.
Future applications
The eSIM technology is expected to be rolled out further in the coming years on smartphones, wearables and other smart devices such as cars, electric bikes, security cameras, etc. Telenet is looking to support Telenet One Number on other devices as well in the future. The idea is also to let Telenet and BASE customers in 2021 use the eSIM in their smartphone as well instead of the conventional SIM card.
Telenet spokesperson (only for journalists)