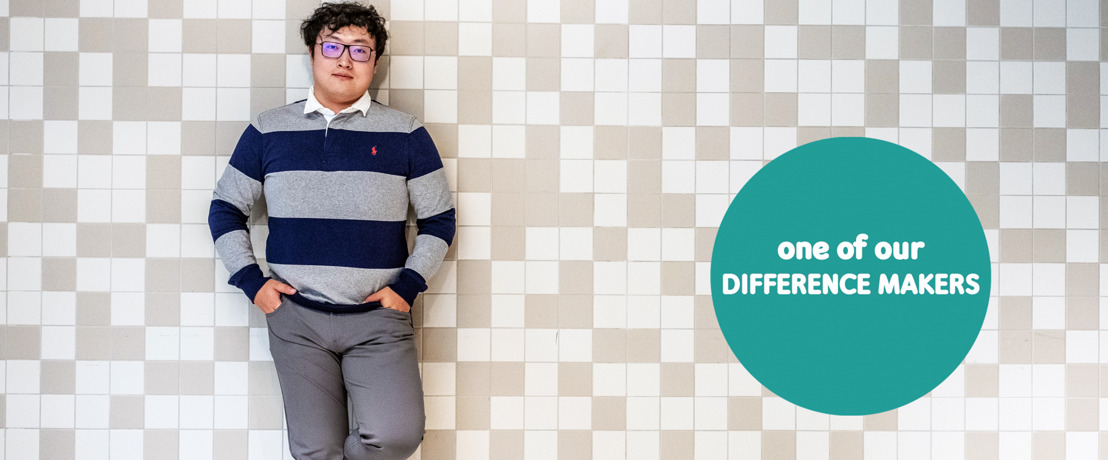 Always looking for interesting 5G business cases
Born in China, he studied in Sweden and travelled around Europe with his first job before eventually settling in pretty little Belgium, where he found his dream job at the Telenet Innovation Center.
At the age of 17, Arthur moved to Sweden to study 'Electronic Engineering'. When he graduated in 2013, however, he didn't have the easiest time finding a job in Sweden, because a part of Ericsson had been taken over by Sony and was suffering from job cuts. "After the internship, I decided not to wait for opportunities, but returned to China for my post-graduation travel. 5 months later, when passing through Shanghai, a friend told me about a small job fair for graduates. I quickly prepared a CV and suited up. But when I got there, there were so many people that each one was only allocated a very short time. My interview only lasted 5 minutes, and I left very disappointed. A few days later, however, I received a call from ZTE. They'd found my CV interesting when checking through their waste bin … and invited me for an interview." Arthur then continued his travel deeper into the west of China, and was called again by ZTE a month later, asking him to report back in Shanghai.
'Seize the day' and ... find new business
During his time at ZTE, he was involved in various projects in Sweden, Finland, Spain, Italy, Poland, Denmark … "I really travelled a lot. Since my move to Sweden I've literally never really had a long-term plan. I just take it day by day, and will go wherever my path leads me."
And in October 2017, when he heard that Telenet had opened an Innovation Center, his path led him to Telenet. "Back in the days when I was on the vendor side, we used to say that operators in a regional market have much more leverage to create better solutions than Skype for example. The objective of the TIC is to find new business, to go beyond the Telenet footprint. It's finally my turn to have a try. I really wanted to be part of that, so I applied for a job as a 'Technology Specialist'."
5G at the Innovation Center
During the first 6 months, Arthur and his colleagues were busy building up the innovation center and its equipment. The focus was initially on advanced 4G solutions that can bring more added value. "We only started focusing on the Internet of Things in the beginning of 2018. We carried out a lot of research, building IOT infrastructure and educating ourselves in this area. And, from this year onwards, we're not only approaching customers and businesses with connectivity, but also with solutions and services."
Arthur now focuses on 5G projects: he looks for use cases, talking to potential partners and explaining our ideas and the possibilities for a co-development 5G solution to them.
"For example, we are currently working together with imec on the 'Smart Highway' project, to prepare our highways for the arrival of smart vehicles. We need to bring advanced networks to highways in order to empower sensors and intelligent systems. As an important transit zone of the EU, Belgium highways will be safer and more efficient in the future, which is also part of the vision of the EU Commission. In this project, my job is to explain to imec what is feasible with 5G, and to then do the design and planning."
Belgium is great, but …
He's been all over Europe, but has decided to settle down in this small country. "I really liked Belgium from the very first moment. People here respond to different ways of living in a natural manner. On the flip side, it's a small country, but decisions are very diversified. For example, regulations regarding technologies and market preference can be very different within 20 mins driving time, which means that new solutions and products start with volumes that are smaller than in neighboring markets. This could means that innovations come at a higher cost, or have a longer time-to-market in Belgium."
Nevertheless, Arthur believes that there are a lot of inspiring projects going on right now. Exciting times ahead!