Consolidation of the partnership between Telenet and Brussels South Charleroi Airport: The companies implement Smart Parking and Crowd Monitoring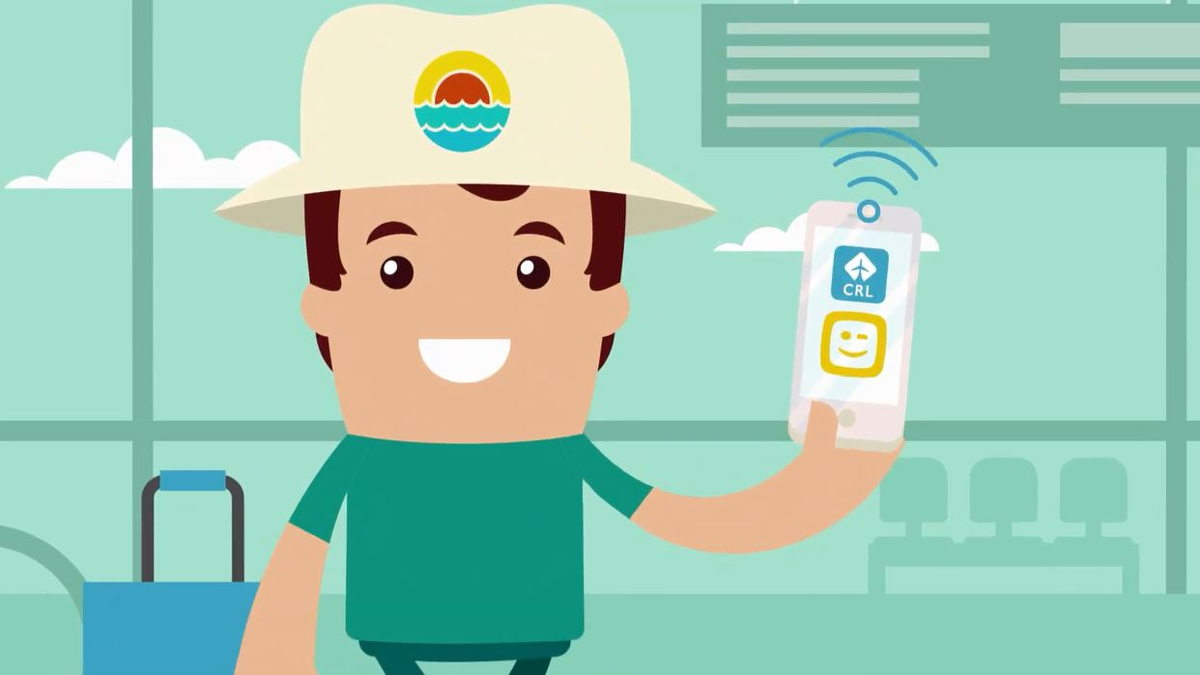 Charleroi, 30 October 2019 – Brussels South Charleroi Airport continues its digital transformation and implements Smart Parking and Crowd Monitoring. In collaboration with Telenet, the airport plans to take things one step further when it comes to making its relationship with travellers even closer. Announced only a year ago, the partnership between Telenet and Brussels South Charleroi Airport is already bearing fruit with promising results. In addition to the mobile app, a new digital platform was launched in May. Thanks to these two solutions for interacting with customers, Brussels South Charleroi Airport is putting the cherry on the cake when it comes to providing information that passengers want, whilst also offering a personal, quick, easy service to direct them from their home to the plane, via the car park and the airport's other services.
In February 2019, Brussels South Charleroi Airport ("BSCA") took over the operational management of its car parks. Previously under a concession arrangement, the airport is now the exclusive operator of its six parking areas. This means that BSCA can pursue its goal of getting closer to its customers, by looking after the technical, commercial and after-sales management inherent in running car parks, in collaboration with Telenet.
In order to achieve this, BSCA launched its digital platform in May. Thanks to this platform, which includes an informative website and an e-commerce area, passengers can enjoy the airport's services by booking them in one and the same place. Each step of the journey can now be planned, removing the stress surrounding departures.
Prior to the different measures taken by the airport to improve the customer experience, a strategic partnership based on the Internet of Things was signed on 18 October 2018 with Telenet. Optimising the WiFi network, implementing a smart parking system, managing traffic and analysing traveller location data were announced as the ambitious key targets pursued by the partner companies.
A year after the strategic partnership was signed, the first concrete results are starting to become clear. As Telenet has made the WiFi network much more effective, the two companies are launching Smart Parking and Crowd Monitoring.
Smart, connected parking
Over the last few months, Telenet has installed smart sensors, connected to a camera and its fibre network, on an initial batch of 500 spaces in the P1 car park. According to the results of this first trial, BSCA and Telenet will then make a decision about rolling it out to the airport's other car parks.
In practical times, as of today, as well as receiving information about their flight and their journey from their home to the airport via the CRL Airport app, passengers will be able to enter their vehicle number plate when they book. Thanks to different smart systems, the number plate entered will be recognised when they arrive, which will automatically open the barriers, and passengers will then be guided to an empty space, without needing to open their window.
This smart system will, in future, allow travellers to check their vehicle while they are away thanks to a video-surveillance system. When they come back, the airport app, which will already have recorded the location of the vehicle, will help them find it once again with ease. They will then be able to leave the same way they arrived, without having to queue up at the payment terminals, or worry about finding their ticket to put into the exit terminals.
Managing traffic and analysing location data
As well as its parking solutions, thanks to its ecosystem and its partnership with Telenet, Brussels South Charleroi Airport plans to become a key player in its customers' journeys. To do this, thanks to the CRL Airport app and using WiFi and Bluetooth data collected securely by the Telenet network, passengers will be directed and accompanied through the different stages of their journey through the terminal. From the moment they arrive at the airport until they step on to the plane, via the check-in desks, security and the shopping areas, travellers will be guided and sent useful messages to facilitate their journey, including offering them discounts in the airport's shops. This service can be customised, according to the travellers' location, offering them the chance to make the most of the facilities available without worrying about their departure and suggesting solutions in the event of any delay.
The new WiFi network also helps optimise passenger traffic, security and the way the airport is organised.
Philippe VERDONCK, Chief Executive Officer of Brussels South Charleroi Airport, announces: "As an international airport and in an ever-changing environment, it is important not to rest on our laurels. Innovation is vital, and technology helps us be more efficient, whilst also nurturing a closer relationship with passengers. We are committed to offering travellers the best service, according to their preferences and desires. The first results of the strategic partnership signed with Telenet are becoming clear and already represent considerable benefits for our strategy dedicated to customising our relationship with travellers. We are excited about the idea of taking research even further, so we never stop improving the traveller's experience at Brussels South Charleroi Airport."
For John PORTER, Telenet's Chief Executive Officer: "We are proud to have been able to spent the last year offering our technological expertise to support the digital development of Charleroi Airport, one of the Walloon Region's biggest economic hubs. We can't wait to continue to implement this ambitious partnership and show what we have to offer in terms of innovation. We are confident that we will be able to keep the momentum going and grow wherever the potential for new partnerships may arise, whether relating to the IoT or in other areas, both with private companies and the region's local authorities".
Jean-Luc CRUCKE, Walloon Minister for airports: "As mentioned in the Regional Policy Declaration, Wallonia's airports are important sources of jobs and major development hubs when it comes to boosting the Walloon economy. The Government plans to support them in the same way that it is keen to promote digital development, which is a vital part of the governmental agreement. As the Minister for airports, I am delighted with the partnership between BSCA and Telenet, which, as of today, is helping passengers reap the rewards of modern, effective tools that improve their user experience."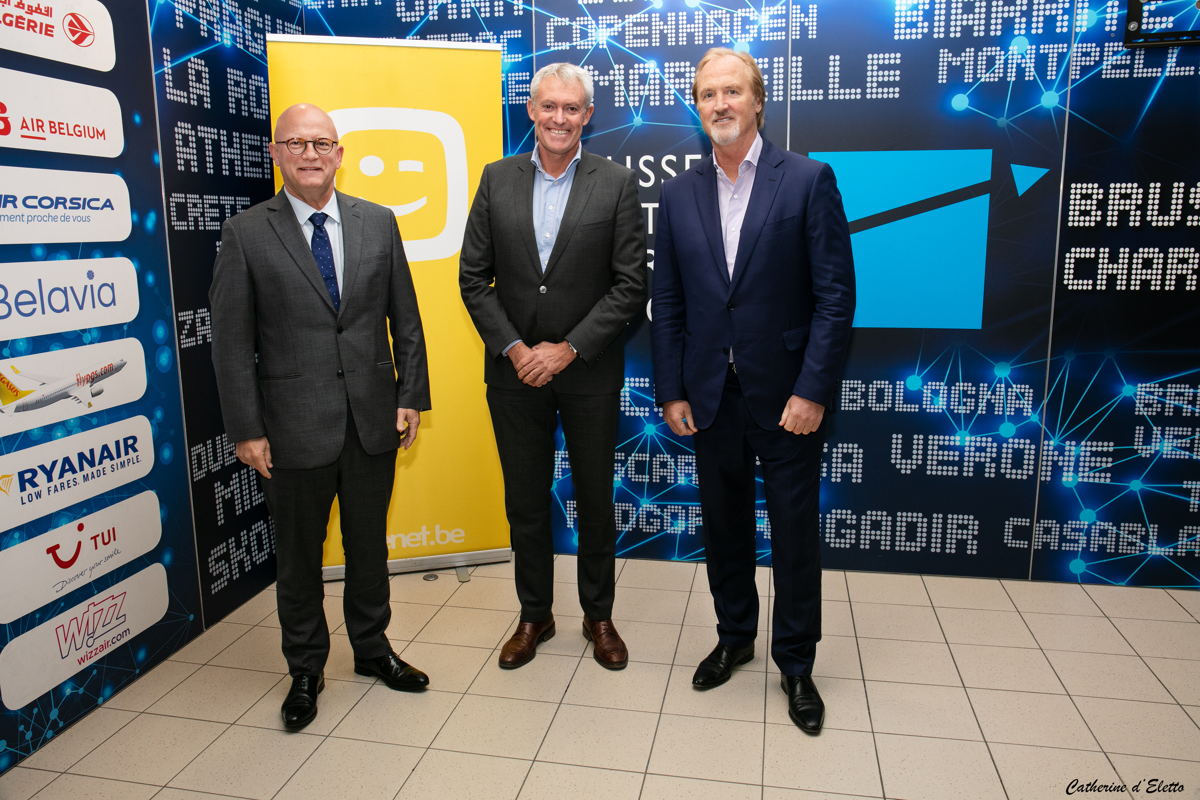 ---
For further information
Brussels South Charleroi Airport
Vincent GRASSA
​Press Relations & Communications Manager
​Telephone: +32 (0)71/251.148
​Email: [email protected]
https://www.brussels-charleroi-airport.com
Telenet
Coralie MISERQUE
​Spokesperson
​Telephone: +32 484 00 64 42
​Email: [email protected]
About Brussels South Charleroi Airport
Brussels South Charleroi Airport has been recognised many times for its services and facilities, and is one of two airports serving the city of Brussels. In 2018, BSCA's operational experience and sector knowledge enabled more than eight million passengers to fly to more than 190 destinations throughout Europe, North Africa the Middle East and Asia. Brussels South Charleroi Airport currently has nine airline partners, namely Ryanair, Wizz Air, Pegasus Airlines, TUI fly, Air Corsica, Belavia, Air Belgium, Air Algérie and Laudamotion.