First Nine Months 2015 Results
Thursday, October 29, 2015
Continued focus on providing a great customer experience, including our "Helemaal Mee Tournee", and targeted promotions drove a 43% qoq increase in net additions to our advanced fixed services;
Solid operational results translated into a robust financial performance with revenue up 6% yoy to €1,349.7 million and Adjusted EBITDA growing 5% yoy to €724.2 million;
Full year 2015 outlook reaffirmed.
The enclosed information constitutes regulated information as defined in the Royal Decree of 14 November 2007 regarding the duties of issuers of financial instruments which have been admitted for trading on a regulated market.
– Telenet Group Holding NV ("Telenet" or the "Company") (Euronext Brussels: TNET) announces its unaudited consolidated results under International Financial Reporting Standards as adopted by the European Union ("EU IFRS") for the nine months ended September 30, 2015.
HIGHLIGHTS
Q3 2015 net subscriber growth for advanced fixed services of enhanced video, broadband internet and fixed-line telephony up 43% qoq, driven by attractive promotions and family-centric marketing campaigns;
Mobile postpaid subscribers +13% yoy to 977,200 at September 30, 2015 with 23,500 net subscribers added in Q3. BASE Company acquisition pending regulatory approval, expected to close at the end of March 2016;
Revenue(1) of €1,349.7 million, +6% yoy, driven by higher revenue from our advanced fixed services and a growing contribution from our mobile and B2B businesses. Q3 2015 revenue of €457.6 million, +6% yoy, and reflecting the benefit from our recently introduced handset financing program;
Adjusted EBITDA(2) +5% yoy to €724.2 million, reflecting a nonrecurring €7.6 million benefit in Q2 2015 due to the settlement of certain operational contingencies. Q3 2015 Adjusted EBITDA of €242.8 million, +7% yoy, driven by continued focus on operational excellence, lower handset subsidies due to timing variances in our campaigns and the introduction of our handset financing and "Choose Your Device" programs;
Accrued capital expenditures(3) of €248.6 million, or around 18% of our revenue. Excluding the recognition of the Belgian football broadcasting rights, they represented around 16% of our revenue, with lower spending on set-top boxes and customer installations partly offset by higher network-related investments;
Free Cash Flow(4) of €225.2 million, +7% yoy, driven by solid Adjusted EBITDA growth, lower cash interest expenses and an improved trend in our working capital. Q3 2015 Free Cash Flow of €80.1 million, +36% yoy.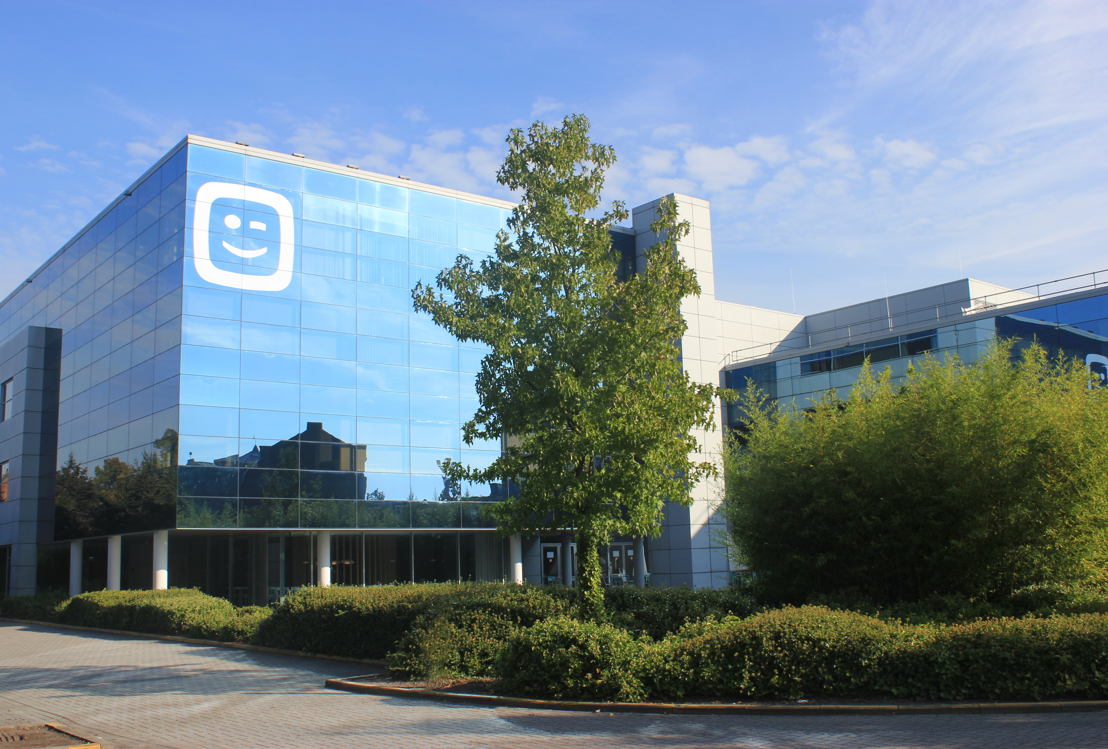 Isabelle Geeraerts Woordvoerster at Telenet