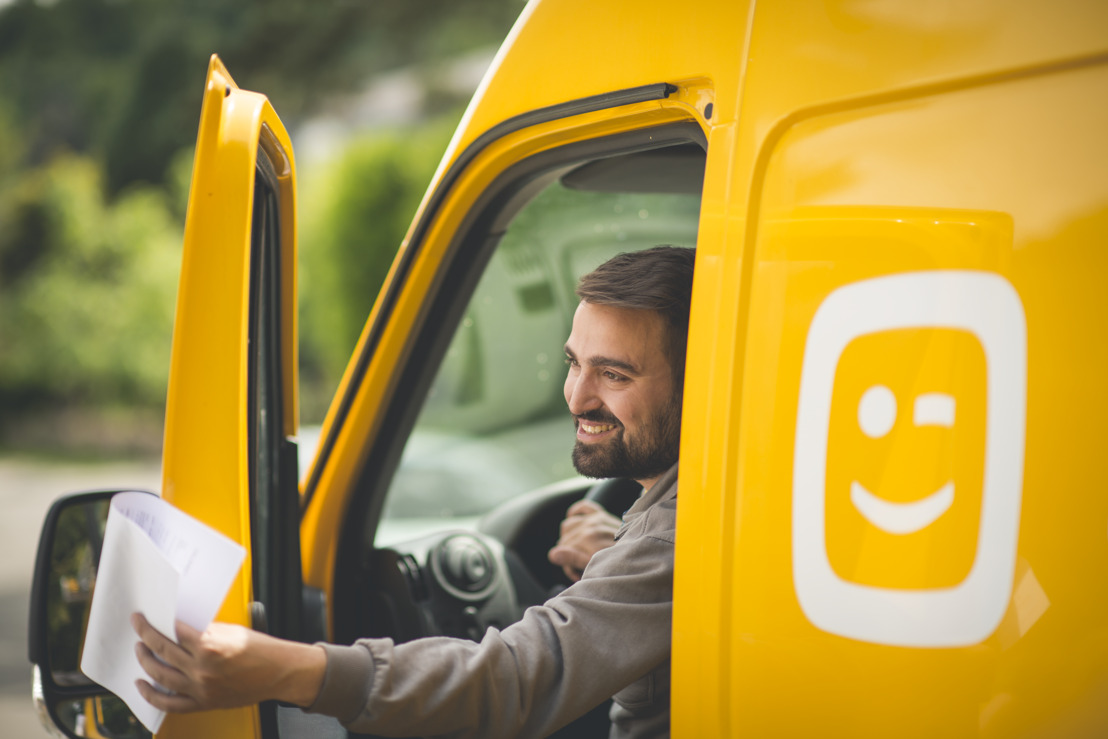 First Quarter 2023 Results
The enclosed information constitutes regulated information as defined in the Royal Decree of 14 November 2007 regarding the duties of issuers of financial instruments which have been admitted for trading on a regulated market. Inside information.
Continued FMC customer growth, having added 10,900 net new subscribers in Q1 2023, driving a 1% year-on-year increase in our monthly fixed ARPU per customer relationship.
Flagged inflationary pressures resulted in a decrease in net profit and Adjusted EBITDAaL in Q1 2023: Adjusted EBITDAaL expected to recover in H2 given the upcoming rate adjustments and continued tight cost control.
Reconfirming our FY 2023 guidance, expecting growth in our rebased Adjusted EBITDAaL to be second-half weighted given the timing of the rate adjustment in June and continued cost control.
Mechelen, April 27, 2023 – Telenet Group Holding NV ("Telenet" or the "Company") (Euronext Brussels: TNET) announces its unaudited consolidated results under International Financial Reporting Standards as adopted by the European Union ("EU IFRS") for the three months ended March 31, 2023.
HIGHLIGHTS
On an organic basis, our broadband customer base modestly contracted by 1,800 RGUs in Q1 2023, reflecting an intense competitive environment as well as lower net subscriber growth for our TADAAM product as further detailed under 1.2. We added 13,100 net organic mobile postpaid customers, driven by continued FMC growth and a strong performance at BASE. Both our video and fixed-line telephony RGU base continued to contract, mainly driven by macro trends and shifting consumer preferences.
Revenue of €702.8 million in Q1 2023, up 9% and almost 3% year-on-year on a reported and rebased(1) basis, respectively. Rebased top line growth was driven by (i) higher advertising and production revenue, (ii) a 7% increase in B2B revenue and (iii) higher subscription revenue as mentioned under 2.1.
Net profit of €16.8 million in Q1 2023, -90% year-on-year due to the reversal in the fair value of our derivatives compared to Q1 last year and a 21% year-on-year decline in our operating profit as a result of certain inflationary pressures on our cost base as further described in 2.2 below.
Q1 2023 Adjusted EBITDA(2) of €319.6 million. The 3% year-on-year decline on both a reported and rebased basis was driven by an increase in our operating expenses reflecting (i) higher higher staff-related expenses, (ii) higher programming costs and (iii) higher energy spend.

Q1 2023 Adjusted EBITDAaL of €281.8 million, -6% compared to Q1 last year on a reported basis given a full quarter of lease-related payments for passive mobile infrastructure as opposed to no such lease payments in Q1 last year. On a rebased basis, our Adjusted EBITDAaL showed a 4% decrease compared to Q1 2022, reflecting the aforementioned inflationary pressures on our cost base.

Accrued capital expenditures(3) of €188.5 million in Q1 2023. Excluding the recognition of certain football broadcasting rights and certain lease-related capital additions impacts, as per our FY 2023 guidance, our accrued capital expenditures were €175.9 million, or approximately 25% of revenue. Compared to last year, our capital intensity increased following higher investments in 5G and Fiber-to-the-Home.
Adjusted EBITDA less property & equipment additions(4) of €143.7 million in Q1 2023, -24% year-on-year as a result of increased capital intensity and a lower Adjusted EBITDA result.

Net cash from operating activities, net cash used in investing activities and net cash used in financing activities of €186.8 million, €164.1 million and €74.6 million, respectively, in Q1 2023. Negative Adjusted Free Cash Flow of €34.7 million in Q1 2023, reflecting (i) 39% higher cash capital expenditures as a result of our increased capital intensity as mentioned above, (ii) a €17.5 million lower contribution from our vendor financing program compared to last year, (iii) the aforementioned 3% decrease in Adjusted EBITDA, (iv) higher cash taxes and (v) a lower working capital inflow compared to Q1 last year.

Robust debt and liquidity profile characterized by (i) no debt maturities until March 2028, (ii) weighted average maturity of 5.3 years, (iii) fully hedged debt profile with weighted average cost of debt (including hedges) of around 3.1% (see section 2.8), (iv) full access to €555.0 million of untapped liquidity under our revolving credit facilities and (v) €1,012.5 million of cash and cash equivalents at March 31, 2023.

On March 21, 2023, Liberty Global, through its subsidiary Liberty Global Belgium Holding B.V., announced its intention to launch a voluntary and conditional takeover bid on Telenet. On April 13, 2023, the FSMA announced the formal filing of the offer at a €22.0 cash offer price. Please refer to section 3.3 Subsequent events for more information. All information related to the offer (including the prospectus and response memorandum that will be published once approved by the FSMA) can also be found on the dedicated website: https://shareholder-offer.be/en/public_offer.php.

Yesterday, shareholders approved the proposed gross dividend of €1.0 per share (net €0.7 per share), equivalent to an aggregate amount of €108.6 million. Reference is made to Liberty Global's voluntary and conditional cash offer for the remaining Telenet shares not held by Liberty Global or Telenet. As the dividend payment date will occur prior to the settlement date of Liberty Global's offer, the gross dividend amount of €1.0 will be deducted from the €22.0 offer price.
Telenet spokesperson (only for journalists)