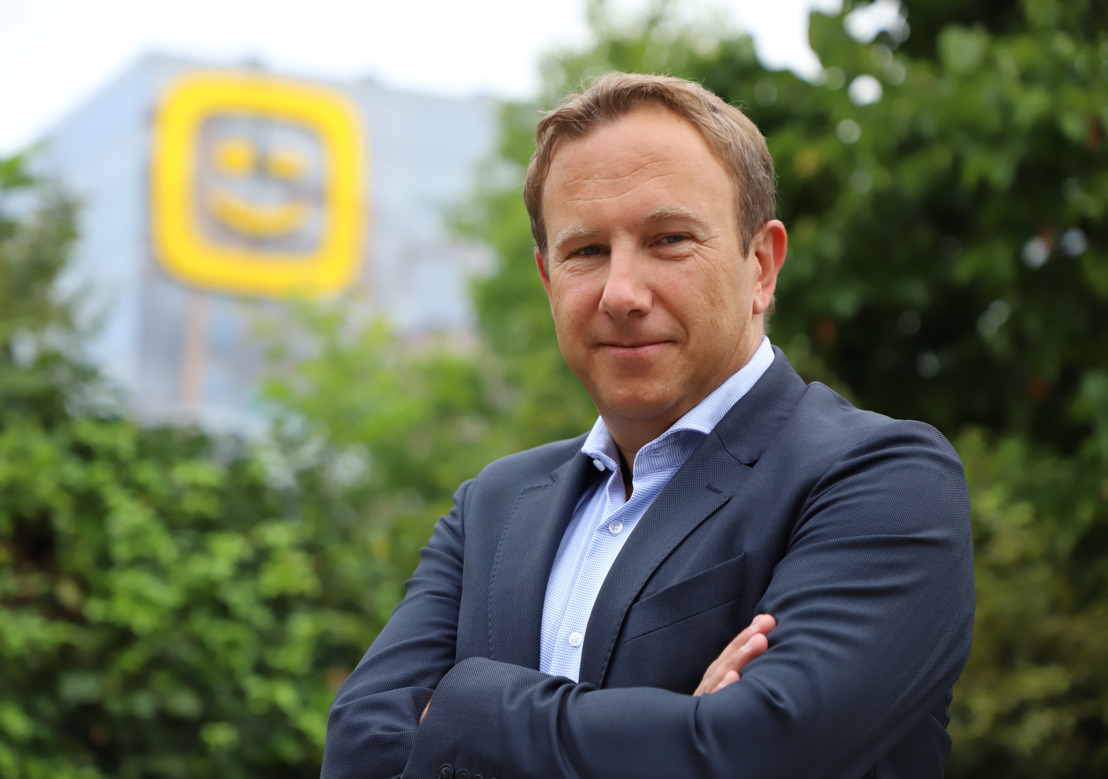 Geert Degezelle new Executive Vice President Telenet Business
Mechelen, August 25, 2021 - Telenet Group Holding NV ("Telenet", Euronext Brussel: TNET) announced today that Geert Degezelle will be appointed as Executive Vice President of Telenet Business from September 1, succeeding Martine Tempels. He will become a member of the Senior Leadership Team and will report to John Porter, CEO at Telenet.
Geert Degezelle (47) worked at the ICT company Telindus before moving on to Proximus, where he was responsible for sales, but also gained experience in strategy, innovation and M&A (mergers and acquisitions). While there, he also built up the cybersecurity business at the Belgian telecom player, and was responsible for the networking & cloud business unit. Degezelle was CEO of Telindus Netherlands from 2015 to 2019, where he not only achieved strong financial results, but also ensured a spectacular growth in employee satisfaction. On his return to Belgium, he became CEO at Cheops Technology.
​
​Geert Degezelle started work as Vice President of Enterprise Business Sales at Telenet Business on February 1, 2021, and managed all the sales departments at Telenet Business that are aimed at SMEs and large companies. Geert emerged as the best candidate from the selection process, in which both internal and external candidates were considered. He will take final responsibility for Telenet Business activities as of September 1, and will be a member of the Senior Leadership Team (SLT) of Telenet. Martine Tempels will support Geert Degezelle in the transition to his new role.
John Porter, CEO of Telenet: "Geert easily combines a strong strategic vision with the drive to effectively tackle things, and thereby fits in perfectly with the Telenet "can-do" culture. In recent months, he has shown himself to be an honest, results-oriented people leader who has an eye for the people behind the business, the customer and our employees. I am confident that, as the new leader of Telenet Business, Geert will be able to live up to the expectations to grow our B2B activities even more strongly. I wish him every success in his new responsibilities and look forward to welcoming him to our Senior Leadership Team."
Geert Degezelle has a degree as a telecommunications engineer, and also obtained a postgraduate degree in telecom from the University of Antwerp and an MBA from the Flanders Business School. He has been fascinated by technology for many years, and by the question of how technology can serve individuals, companies and society.
Geert Degezelle is married and has 2 sons. He likes to cook in his spare time. In addition to mountain biking, sailing and golf, he is also a passionate amateur photographer.