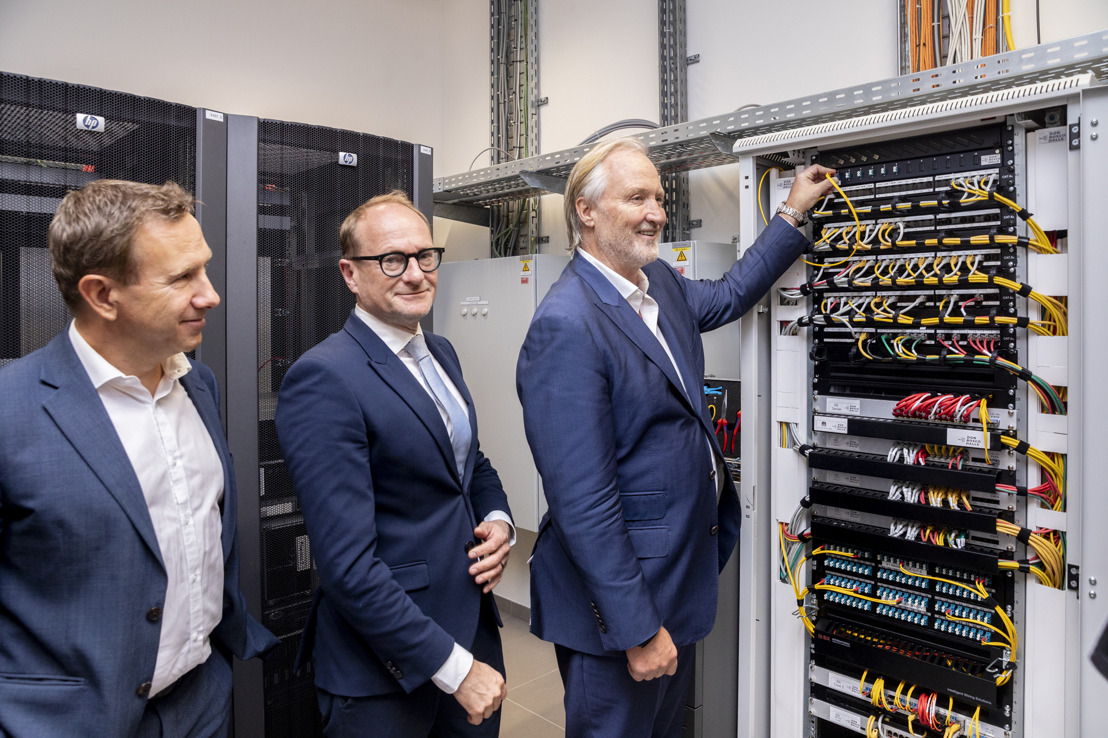 Important new step in digitising schools in Flanders
Telecom operator Telenet wins new framework contract for 'the network of the future' for Flemish education.
Halle, 8 May 2023 – Today, Flemish Minister of Education Ben Weyts connected the Don Bosco Technical Institute in Halle to Telenet's fast fibre-optic network. It was a joint effort by both the students and teachers at the Don Bosco school, Flemish Minister of Education Ben Weyts, Telenet CEO John Porter and Chief Commercial Officer B2B Geert Degezelle. This marked the start of a new framework contract that enables all schools in Flanders to invest in super-fast data connections for their students and teachers in a low-threshold and efficient way.
"An average secondary school with at least 400 pupils who are using their laptops more or less simultaneously can be compared with a large company. This means that the internet connection must have the same strength and speed – in other words, data connections of 1Gb/second," said Telenet CEO John Porter. "With our fiber-optic and coaxial connections, we can deliver that speed to all interested schools anywhere in Flanders, from large to small, from primary school to secondary school, from Maaseik to Veurne."
"At our school, the first fibre connection was already installed more than 15 years ago to connect the various buildings within the campus to a central network. The need to link this network with a high-speed internet connection to the outside world soon followed. Later, 1,000 fixed computers were added, which in turn were replaced by almost 2,000 laptops and a good 2,000 mobile phones at school. That meant that we would have to invest additionally in fibre optics. This new contract makes a professional fibre connection considerably more financially accessible. The released budgets can be invested in high-tech equipment that a technical school like ours is always in need of." - Ludwig Vlogaert, principal of Don Bosco Halle.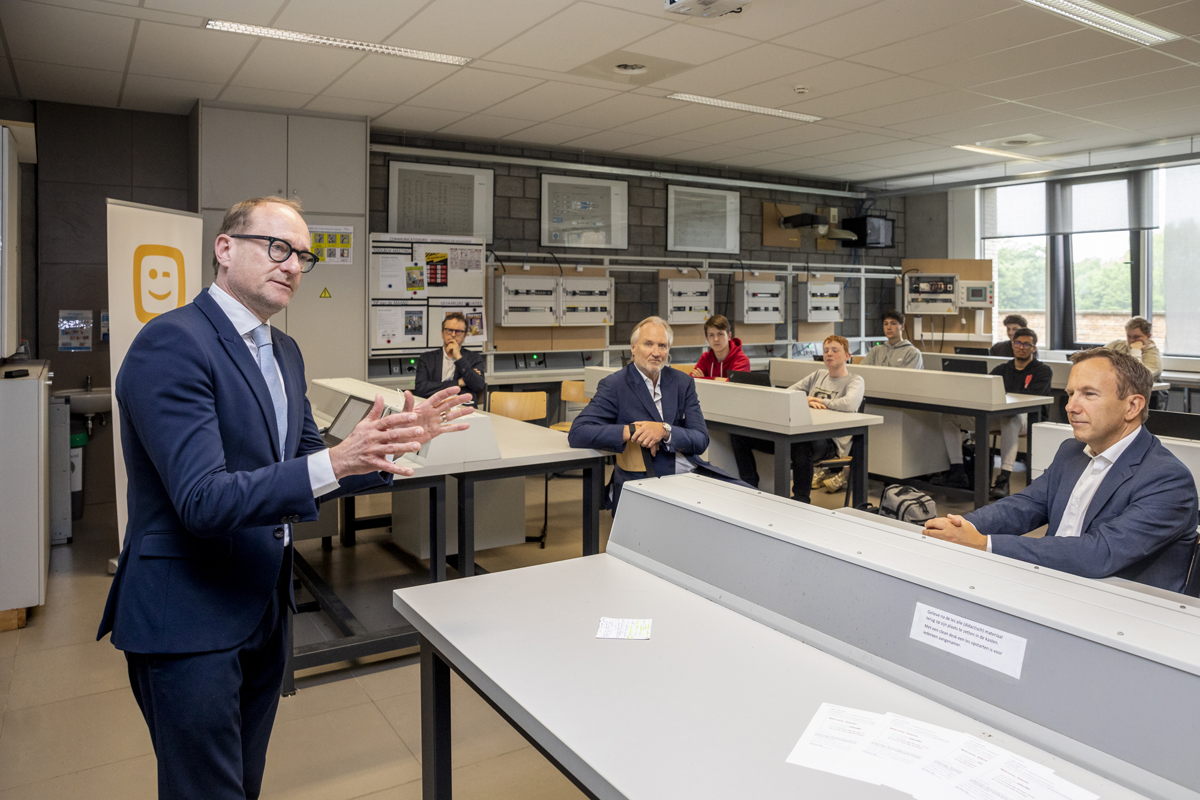 The Flemish administration wants to make a strong commitment to the further digitisation of primary and secondary schools. You not only need computers but also fast connections to do this. For this reason, the Flemish administration issued a tender for a new framework contract in 2022 that allows schools to make the switch to fiber easily and at interesting rates. The Mechelen-based telecom operator Telenet has now been awarded that contract.
Schools used to have no real need for the biggest data volume or the fastest internet, but everything has changed with the Digisprong. We want to help schools make a smooth switch to fibre if required. This framework contract is a real win-win. A company like Telenet can wonderfully expand its own fibre-optic network, because there are schools all over Flanders. In turn, the schools can save themselves a lot of work and expenses." - Ben Weyts, Flemish Minister of Education.
Telenet currently already provides data connections for about 1,000 schools – mainly via a coaxial connection included in the Schoolnet+ subscription. From now on, it is also possible to extend the existing data infrastructure with a fiber-optic connection. By joining the framework contract, schools can also easily monitor their data usage and make adjustments where necessary. This means that high-performance and a secure internet connection can be guaranteed. Furthermore, this approach illustrates Telenet's strategy to be as network agnostic as possible and to focus on what customers - and therefore schools - really need. For some schools that is a superfast coaxial infrastructure, for others a fibre-optic connection. Both via the Hybrid Fibre Coax (HFC) network and via fibre optic, Telenet can offer internet speeds of 1 Gigabit per second everywhere in Flanders and in parts of Brussels. Schools continue to have maximum choice between these two technologies.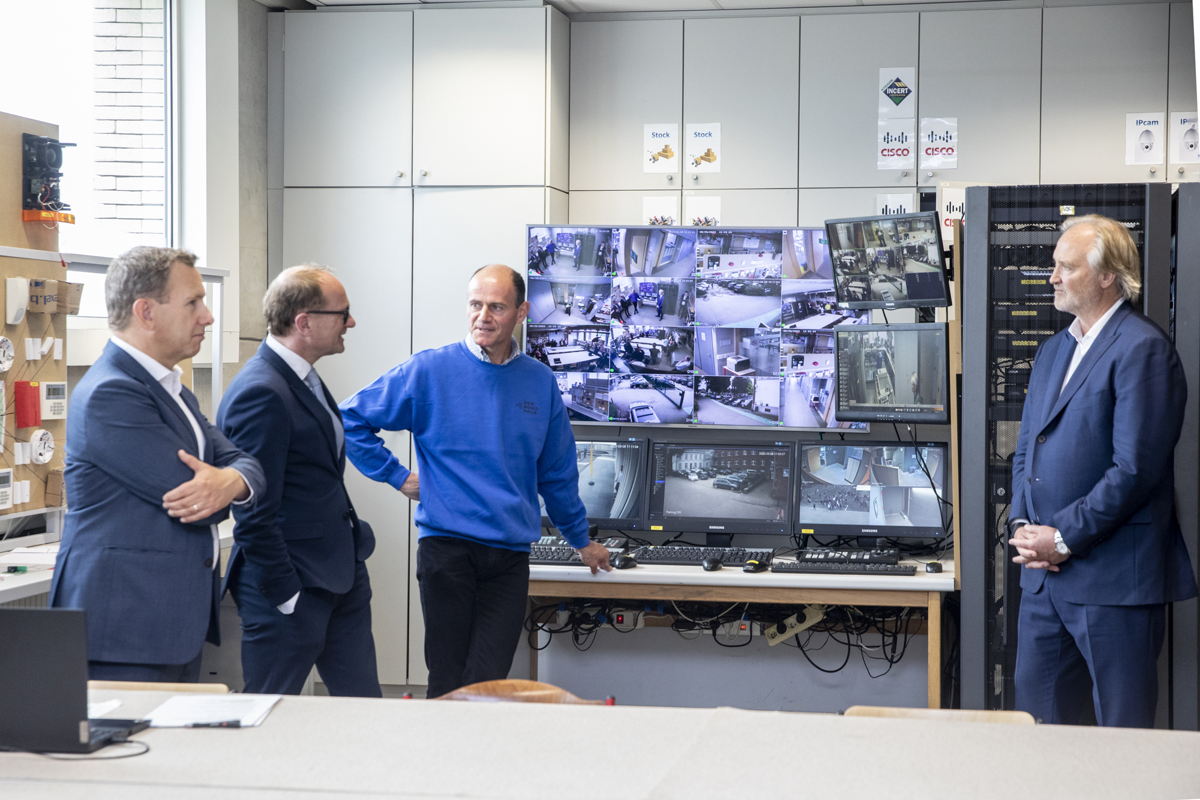 Another advantage of the fibre optic connection is the built-in cyber security that protects the network from external attacks. Schools are still too often the victims of so-called "DDOS" (Distributed) Denial-of-Service attacks when huge amounts of traffic bombard the school's server at the same time. This causes the network to become overloaded and fail. These types of attacks are inexpensive and are regularly used by students to overload their own or other school networks.
Every school benefits from an attractive rate
It is possible for all Flemish schools to choose the best network in Flanders from Telenet. Opting for 'Fiber to School' is easy and can be done relatively quickly. The excavation works and the installation are at an attractive rate. This also applies to schools that are not currently Telenet clients.
Schools that already have the Schoolnet+ subscription from Telenet can extend their subscription with 'Fiber to school'. Schools that opt for such an extension and/or a new subscription do not have to compare three offers from suppliers but can now easily use this new framework contract.
"Every school also receives its own connection which usually can be up and running within 80 days after making the application. Specifically, this implies that each school will receive a so-called "dedicated" fiber-optic connection, which is for the school's exclusive use and therefore not to be shared with other users. ​ Indeed, this could cause serious delays. For example, the internet going down in a school with 400 pupils is a risk we don't want to take. We are a reliable partner and we are happy to help prepare future generations for the digital future," adds Geert Degezelle, Chief Commercial Officer B2B Telenet.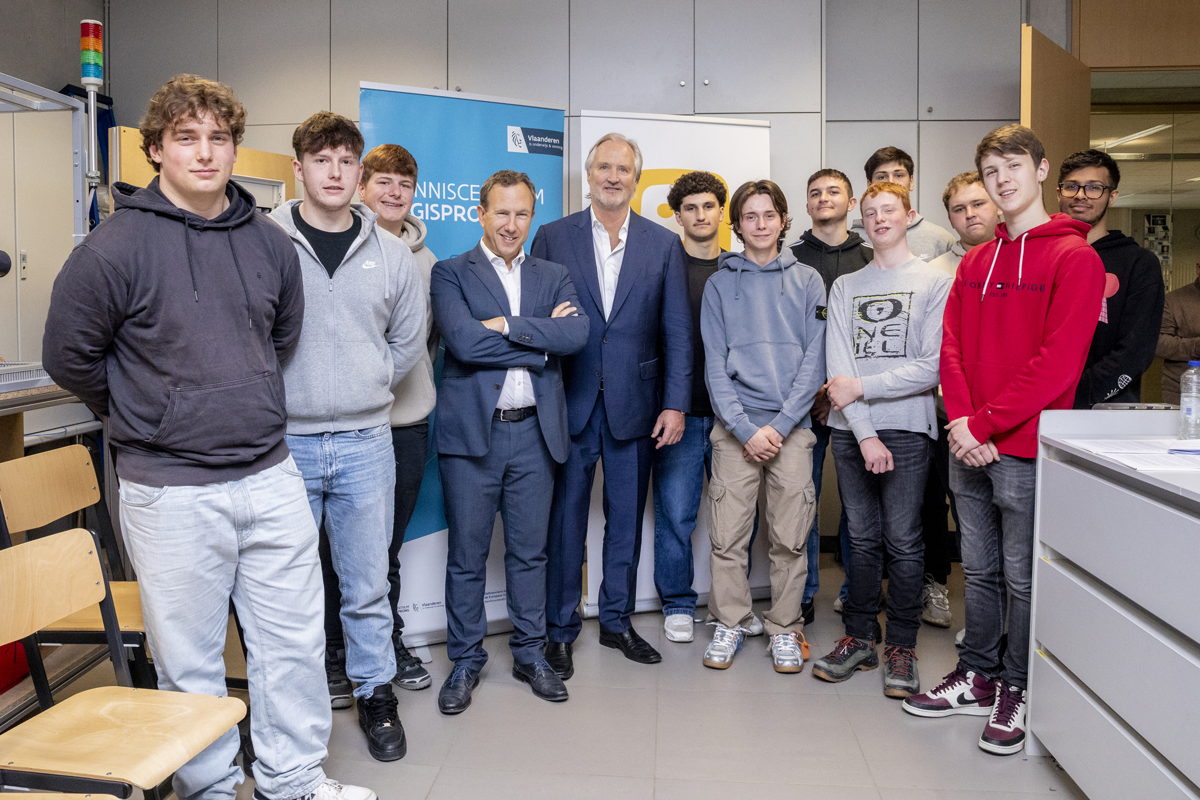 This assignment also fits perfectly within Telenet's mission to always stay ahead in the digital world and connect people to increase their quality of life. ​ Education plays a crucial role in this respect: all schools must prepare children and young people for the world of tomorrow and beyond tomorrow. ​ If you want to provide opportunities for everyone to learn what digitisation can mean, it also makes sense that our education system is able to make maximum use of hyper-fast data networks. ​ Based on this inclusive vision, Telenet wants to give schools of all types and structures the opportunity to invest efficiently in the best data technology. ​
For more information
Stefan Coenjaerts
Director of Corporate Communications Telenet
Mobile: +32 (0)499/57.76.47
Michaël Devoldere
Spokesperson of the Flemish Minister of Education Ben Weyts
Tel: +32 (0)2/552.67.39
Mobile: + 32 (0)484/14.08.19
​[email protected]