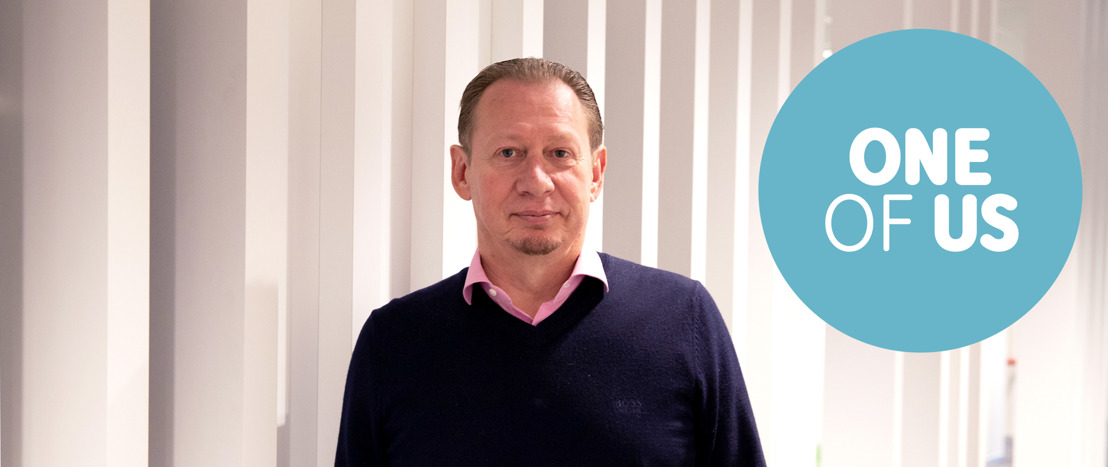 Informing policymakers & making music
ranky has been our Vice President Public Affairs for 10 years now. During the week, he tries to convince policymakers and political decision makers of our points of view. And in the weekends you'll find him in his studio making music. And it pays off, check out the music in our Play Sports commercials, next time you see one!
The Public Affairs department is responsible for the relationship with our political stakeholders, mainly members of the government and parliamentarians at all policy levels. Together with his colleagues, Franky explains our opinions in ongoing policy dossiers to them. And that's an important job.
"The telecom industry is heavily regulated, with a lot of Belgian and European laws and decrees to follow. From consumer protection and economical regulation to licenses for mobile telephony… We inform our local, regional and federal policymakers about our point of view in the files for which they need to define clear policies. We help them to make informed decisions."
To be successful in our assignment, building a strong stakeholder network is extremely important. Unsurprisingly, we don't often see Franky in the office. He's usually outside to meet up with policymakers or other involved parties.
Before he started in the telecom sector, Franky was 14 years responsible for Public Affairs at Sabena for four years. "The aviation sector is also very regulated. That inspired me to write down all the various interests and political strategies at play." His book 'New Skies For Europe' was all about the liberalization of aviation.
From Play Sports to Tomorrowland: DJ Lee Roy Mond'O brings the right beats
In his youth, Franky was well on the way to become a Red Devil: in 1976 he was a striker in the U16 of our national football team. An injury threw a spanner in the works, but at the same time, gave him the opportunity to concentrate on his other passion: music.
"When I was 16 I bought my first Moog synthesizer. As a student I could spend hours with it. But later on I was too occupied with my job and my family." Just until he ran into Miguel Wiels about 5 years ago. "We started talking and I sent him one my songs." It must have sound like music to his ears... Not much later Franky found himself in the studio with Miguel and Isabelle A. 'Living on the outside' was broadcasted on the radio and it became the tune of our Play Sports trailer. Just like his newest track 'The One', which you can listen to in our most recent Play Sports trailer.
"Now I regularly write music for Play Sports. Not unlogically, because for me music is purely emotions. I get a lot of inspiration out of sports images. A great goal, or the happiness of the supporters,… It's always a challenge to find the right beat for that."