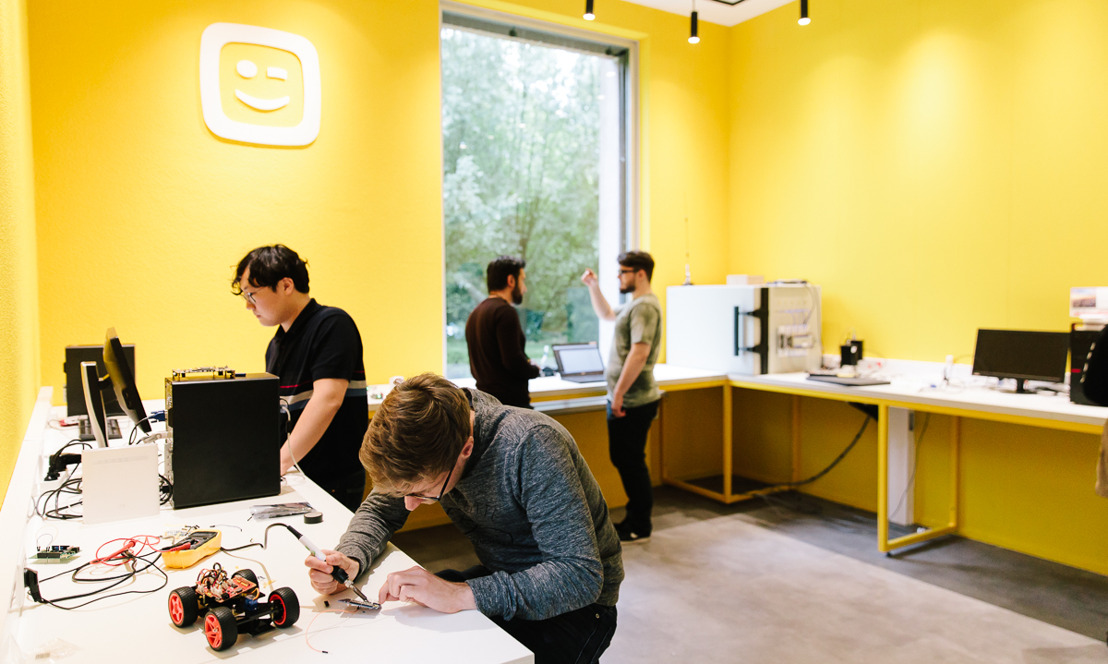 Wanted: 30,000 STEM profiles to stay ahead in the digital age
The growing digitalization and its consequences in terms of the war on talent are one of the key socio-economic trends today. Despite the fact that Belgium has an overall qualified workforce, it only ranks 23rd in the European rankings when it comes to STEM graduates. Like many other companies, Telenet faces a growing challenge in finding technical experts, such as data scientists and information security specialists. On average, it takes us up to seven months to successfully fill job vacancies for technical profiles. How can we tackle this lack of a digitally skilled workforce?
By Ineke Rampart, Corporate Affairs Director Telenet
Investing in today's workforce
Studies have shown that the low number of graduates from the technical and science branches of education will lead to an ICT workforce shortage, with eventually 30,000 open job vacancies by 2020.
To stand out in the digital age, companies like Telenet need to step up and rethink their approach to talent management. This can be achieved by talent growth programs, that stimulate employees to strengthen their digital skills, to spur their innovation spirit and to adopt a more agile and entrepreneurial working attitude. With our Young Graduate program, a two-year development program for recently graduated master students, we give new talent the opportunity to develop a first work experience – an assignment that goes far beyond traditional internship programs.
But, we also need to foster the development of untapped talent. Youth unemployment is a key issue and touches a large number of youngsters in all regions of Belgium. In Brussels alone, more than 22% of the youth population is currently unemployed (Actiris, March 2019). Telenet therefore collaborates with YouthStart, an international organization active in all Belgian regions that unlocks the potential of unemployed youngsters by strengthening their entrepreneurial skills. We are also one of the founding partners of BeCode, a free program in which youngsters and young adults can develop their digital skills through a 7-month professional web development training.
These initiatives pay off: 80% of the BeCode graduates finds a job or registers for an additional training at the end of the program. At Telenet, we create internship and job opportunities for both YouthStart and BeCode graduates, and over the past few years, we have hired three alumni of these programs.
Empowering future generations
Companies also need to step up and think ahead. To nurture tomorrow's workforce, we need to stimulate STEM education and 21st century skills development, both at school and through extra-curricular programs. In this context, Telenet structurally collaborates with CoderDojo Belgium, a non-profit organization that teaches boys and girls between the ages of 7 and 18 in a group setting to code, build websites, and develop apps and games for free. Today, Coderdojo Belgium is active in more than 100 'dojo'-locations across Belgium. Besides Coderdojo Belgium, Telenet supports some other great and valuable initiatives that make children and youngsters ready for the digital 21st century, like WeGOSTEM, Deelbaar Mechelen, and Crampon Crayon.
To grow the impact of these projects, government institutions and companies must join forces and co-invest in those structural initiatives. By embedding these education initiatives more firmly in the socio-economic field and by giving them more support, they have a better chance to succeed and eventually help Belgium in building future proof, STEM-enabled workers.
Staying ahead in the digital age calls for a multi-faceted approach to build the talent of the current workforce and to empower the future generations. Strengthening the STEM competencies and the 21st century skills of all generations, will ultimately lead to growth and innovation, with the potential to accelerate the digital transformation of the Belgian economy.
Ineke Rampart is Corporate Affairs Director at Telenet. The telecommunications and media company focuses a lot on activities to upskill children and youngsters in the STEM field across Belgium. Get in touch with her to gain more insights into Telenet's efforts in this respect.